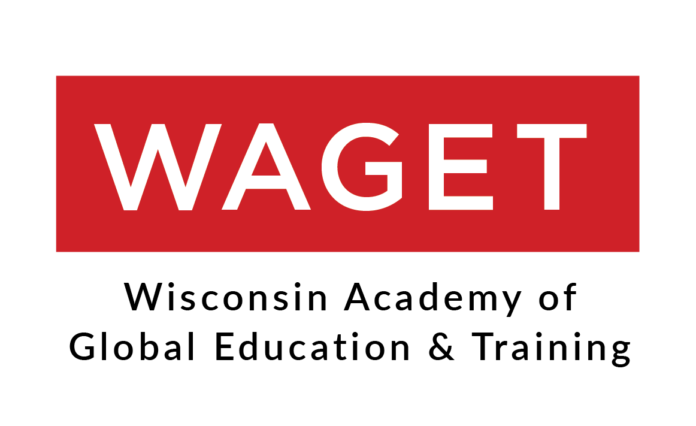 Business leaders and community members have been learning from state and local experts about how they can better navigate the new economy. These community conversations are put on by WisPolitics.com and WisBusiness.com with support from WAGET and others.
Seven discussions have been held so far in Hudson, Richland Center, Sheboygan, Sturtevant, Appleton, Kenosha and Platteville.
The first three were held in the fall of 2017, with participation from John Koskinen, economist for the Wisconsin Department of Revenue; Mark Lange, of UW-Extension's Division for Business & Entrepreneurship; and local economic development experts. The dates for those 2017 events were Oct. 17, Hudson; Oct. 24, Richland Center; and Oct. 26, Sheboygan.
The next two events were held in 2018. A discussion was held May 24 in Sturtevant, and another was held Sept. 20 in Appleton.
Sturtevant's event featured Joey Von Nessen, a top economist at the University of South Carolina. He compared the Foxconn plant in Wisconsin with a similar investment from BMW in South Carolina, providing insight on the potential economic impact of Foxconn.
Other panelists included: UW-Milwaukee Chancellor Mark Mone; Roxanne Baumann, director of global engagement at Wisconsin Manufacturing Extension Partnership; and David Vasko, Rockwell Automation's director of advanced technology.
See a story from the Foxconn discussion here: http://wisbusiness.com/index.iml?Article=391228
The Appleton event, held in cooperation with the Wisconsin Paper Council at the Paper Discovery Center, focused on the future of the paper industry.
That discussion featured a panel, which included: Rep. Katrina Shankland. D-Stevens Point; Rep. Dave Murphy, R-Greenville; Prof. Karyn Biasca, chair of the Paper Science and Chemical Engineering Department at UW-Stevens Point; Zack Leimkuehler, director of product and business development for Expera Specialty Solutions; and Doug Osterberg, managing director at Midwest Paper Group.
See a story from the paper industry discussion here: http://wisbusiness.com/index.iml?Article=392178
Two events have occurred in 2019.
The discussion held in Kenosha at the Civil War Museum on June 17 focused on the state's booming southern border economy and ways to prepare for continued growth.
Panelists included: Wisconsin Revenue Secretary Peter Barca; economics Prof. Cassie Lau of Carthage College; Heather Wessling, vice president of economic development for the Kenosha Area Business Alliance and former president of WEDA; plus area state Reps. Tod Ohnstad and Samantha Kerkman.
See a story on the event from the Kenosha News: http://www.kenoshanews.com/news/business/booming-economy-brings-new-challenges/article_a188f4b2-59b3-5a2d-bb40-16d8d9975621.html
See WisBusiness coverage: https://www.wisbusiness.com/2019/kenosha-area-leaders-call-for-increased-tech-job-training-efforts/
The most recent event was held Oct. 17 at UW-Platteville in partnership with UW-Madison's Center for East Asian Studies. The discussion focused on struggles facing farmers in the state, and featured a panel of industry experts.
Panelists included: state Agriculture Secretary Brad Pfaff; state Rep. Travis Tranel, R-Cuba City; Paul Mitchell, director, Renk Agribusiness Institute; Anna Landmark, award-winning cheesemaker and owner of Landmark Creamery, one of the "soil sisters" of southwestern Wisconsin; and Charles Irish, the emeritus Volkman-Bascom professor of Law and former director of the East Asian Legal Studies Center — an expert on international trade policies and international tax law. The talk was moderated by farm news broadcaster Pam Jahnke.

Watch a video of the discussion: https://www.youtube.com/watch?v=qCf2Mh2-nko&feature=youtu.be

See WisBusiness.com coverage: https://www.wisbusiness.com/2019/ag-experts-see-difficult-road-ahead-for-farmers-in-wisconsin/ 

See coverage from Wisconsin Public Radio: https://www.wpr.org/experts-say-theres-no-farm-crisis-plenty-challenges

Stay tuned for future events in this series.

And see more on the Wisconsin Academy of Global Education and Training: https://waget.org/