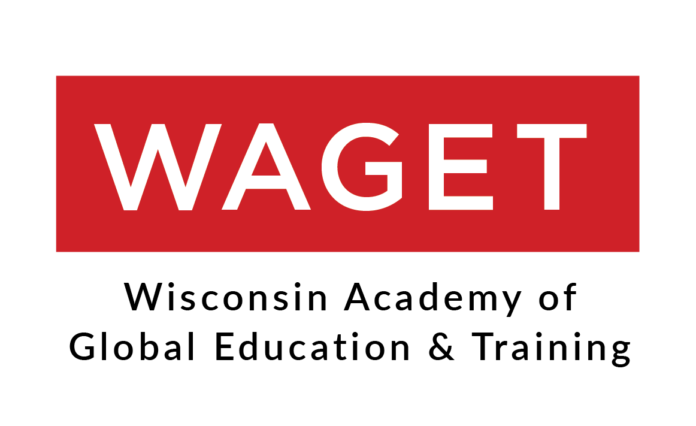 Business leaders and community members have been learning from state and local experts about how they can better navigate the new economy. These community conversations are put on by WisPolitics.com and WisBusiness.com.

Six discussions have been held so far in Hudson, Richland Center, Sheboygan, Sturtevant, Appleton and Kenosha.

The first three were held in October 2017, with participation from John Koskinen, chief economist for the Wisconsin Department of Revenue; Mark Lange, director for UW-Extension's Division for Business & Entrepreneurship; and local economic development experts. The dates for those 2017 events were Oct. 17, Hudson; Oct. 24, Richland Center; and Oct. 26, Sheboygan.

The next two events were held in 2018. A discussion was held May 24 in Sturtevant, and the latest was held Sept. 20 in Appleton.

Sturtevant's event featured Joey Von Nessen, a top economist at the University of South Carolina. He compared the Foxconn plant in Wisconsin with a similar investment from BMW in South Carolina, providing insight on the potential economic impact of Foxconn.

Other panelists included UW-Milwaukee Chancellor Mark Mone; Roxanne Baumann, director of global engagement at Wisconsin Manufacturing Extension Partnership; and David Vasko, Rockwell Automation's director of advanced technology.

See a story from the Foxconn discussion here: http://wisbusiness.com/index.iml?Article=391228

The Appleton event, held in cooperation with the Wisconsin Paper Council and WAGET at the Paper Discovery Center, focused on the future of the paper industry.

That discussion was led by a panel, which included Rep. Katrina Shankland. D-Stevens Point; Rep. Dave Murphy, R-Greenville; Prof. Karyn Biasca, chair of the Paper Science and Chemical Engineering Department at UW-Stevens Point; Zack Leimkuehler, director of product and business development for Expera Specialty Solutions; and Doug Osterberg, managing director at Midwest Paper Group.

See a story from the paper industry discussion here: http://wisbusiness.com/index.iml?Article=392178

The most recent event, held in Kenosha at the Civil War Museum, focused on the state's booming southern border economy and ways to prepare for continued growth.

Panelists included: Wisconsin Revenue Secretary Peter Barca; economics Prof. Cassie Lau of Carthage College; Heather Wessling, vice president of economic development for the Kenosha Area Business Alliance and former president of WEDA; plus area state Reps. Tod Ohnstad and Samantha Kerkman.

See a story on the event from the Kenosha News: http://www.kenoshanews.com/news/business/booming-economy-brings-new-challenges/article_a188f4b2-59b3-5a2d-bb40-16d8d9975621.html

See WisBusiness coverage: https://www.wisbusiness.com/2019/kenosha-area-leaders-call-for-increased-tech-job-training-efforts/

Stay tuned for future events in this series!