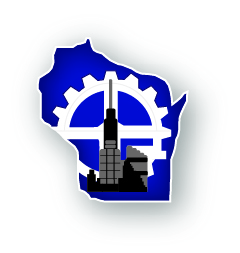 By Larry Sandler
For WisBusiness.com
Expanded Amtrak service from Milwaukee to the Twin Cities could start sometime later this year, even as prospects for new routes to Madison, Green Bay and Eau Claire remain uncertain, Wisconsin's top rail official says.
A new passenger rail line, to be named the Great River route, will offer a second daily round trip between Chicago, Milwaukee and St. Paul, in addition to the one provided now by Amtrak's long-distance Empire Builder, says Lisa Stern, the Wisconsin Department of Transportation's railroads and harbors chief.
Great River trains will follow the current Empire Builder route west from downtown Milwaukee, with Wisconsin stops in Columbus, Portage, Wisconsin Dells, Tomah and La Crosse. Unlike the Empire Builder, the Great River also will stop in Sturtevant and at Milwaukee's Mitchell International Airport, and it won't continue past St. Paul to Seattle and Portland.
At a top speed of 79 mph, the Great River will take about six hours to travel from Milwaukee to St. Paul. That's the same as the Empire Builder, but Great River service could be more reliable because the eastbound Empire Builder is plagued by delays on its way back from the Pacific Northwest.
The Great River is projected to carry 124,400 riders in its first full year of operation.
Federal money is covering $31.8 million of the Great River's $53.3 million capital cost, matched by $10 million from Minnesota, $6.5 million from Wisconsin and $5 million from Amtrak. Canadian Pacific, which owns the tracks, has agreed that service can start before work is finished on track upgrades in La Crosse and Minnesota, Stern says.
Other federal cash is expected to cover much of the Great River's annual operating cost for its first six years. Wisconsin, Minnesota and Illinois will split just $500,000 in costs the first year, with the states' share rising each year after that, Stern says. 
The Chicago-to-Milwaukee leg of the Great River will replace one of the seven daily round trips on Amtrak's Hiawatha line, although plans are under way to add another Hiawatha train in 2025 and two more in the future, Stern says.
Hiawatha ridership is rebounding strongly from the pandemic, up about 64 percent, from just over 330,000 in 2021 to more than 540,000 in 2022.
WisDOT will seek a $500,000 federal grant to study upgrading stations and crossings for the Great River, and a separate $500,000 grant to do the same for Hiawatha expansion, Stern says.
But WisDOT officials are still pondering requests from local officials to apply for similar grants to study extending the Hiawatha to Madison and Green Bay, and to examine the prospects for a new privately operated passenger rail line from Eau Claire to the Twin Cities, Stern says. Grant applications are due March 27.
All of those routes have been discussed for years and are part of the state's latest draft long-range rail plan, which projects passenger and freight service through 2050. All except the Eau Claire route are also part of Amtrak's 15-year growth plan. WisDOT is accepting public comments on its plan until Feb. 26.
None of the routes would require new state funding in the 2023-'25 state budget that Gov. Tony Evers will unveil Wednesday, Stern says. Except for the Great River and the additional Hiawatha trip, most would take at least five years to implement, she says.
It's not clear whether or how federal rail funding would be affected if voters approve a proposed constitutional amendment on the April ballot, requiring legislative approval for the governor to "allocate any federal moneys the governor accepts on behalf of the state."
"It is an issue under review and at this time WisDOT staff will refrain from speculating on the outcome of a referendum and its effects," the department's public affairs office wrote in an email.
Here's where various Wisconsin passenger rail ideas stand:
Additional Hiawatha trips
Adding more trips to the current Hiawatha route depends on completing infrastructure upgrades in Wisconsin and Illinois. Work could start this summer on adding a second platform at the airport station, while planning continues on adding signals and building a freight train bypass around the downtown Milwaukee station, Stern says.
However, opposition in Chicago suburbs led Illinois to cancel two projects there. WisDOT says the $110 million in Milwaukee projects would allow one more Hiawatha trip, but Canadian Pacific has said the other two can't start until the Illinois work is done. Stern says the states and railroads are working on alternative options.
Milwaukee to Madison
Local leaders are pressing the state to revive plans to connect Milwaukee and Madison by train, with stops in Pewaukee and Watertown. Officials from all four cities have called on the state to study extending the Hiawatha along that route.
Rail planners see the Milwaukee-to-Madison connection as part of a larger route that eventually could run from Chicago to the Twin Cities, with new Wisconsin stops in Camp Douglas, Eau Claire, Menomonie and Hudson, in addition to sharing existing Empire Builder stations in Portage and Wisconsin Dells.
But Assembly Speaker Robin Vos and Senate Majority Leader Devin LeMahieu, both Republicans, have vowed to oppose any state funding for Milwaukee-to-Madison trains.
Trains could have been running at 110 mph between Milwaukee and Madison by now if Wisconsin had kept an $810 million federal rail grant awarded during Democratic Gov. Jim Doyle's administration.
But Republican Scott Walker campaigned against the train in the 2010 governor's race, saying he wanted that money for highways. The project died after he won.
Area business leaders later convinced Walker to ask USDOT for more than $200 million to expand Milwaukee-to-Chicago service with projects that would have been covered by the original high-speed rail grant. But the feds turned him down, leaving the state to upgrade that route piece by piece in the years since.
Milwaukee to Green Bay
Another Hiawatha extension could branch north from Milwaukee to Green Bay, with stops in Fond du Lac, Oshkosh and Appleton. Municipal leaders from those cities, Neenah, Menasha and Kaukauna are urging study of that route. If all of the Hiawatha expansions are approved, some trains from Chicago would continue from Milwaukee to Madison (and eventually the Twin Cities), while others would go to Green Bay.
Eau Claire to the Twin Cities
Western Wisconsin community leaders have been pushing for a passenger rail line connecting Eau Claire to the Twin Cities, which wouldn't be operated by Amtrak. The only other private intercity passenger railroad in the U.S. is Florida's Brightline, owned by Fortress Investment Group, which is led by Milwaukee Bucks co-owner Wes Edens.
Milwaukee to Kenosha
Another private company, Wisconsin Transit and Realty Group, is "actively pursuing" plans for a commuter rail line connecting Milwaukee to Racine and Kenosha, coupled with residential and commercial development near stations, says WTRG vice president Michael Garven. WisDOT is helping WTRG seek federal funding, with the understanding that no state or local tax dollars would be spent, an arrangement unlike any other U.S. commuter rail system.
When Vos was Joint Finance Committee co-chair, he led a 2011 GOP effort that killed a planned commuter rail line on the same route, the $284 million KRM Commuter Link, by abolishing its taxpayer-funded parent agency, the Southeastern Wisconsin Regional Transit Authority.
Minneapolis-St. Paul to Duluth
Minnesota lawmakers are debating whether to appropriate $99 million in state money to match $340 million in federal cash for the $439 million Northern Lights Express, a proposed Amtrak route from Minneapolis-St. Paul to Duluth, with a stop in Superior.