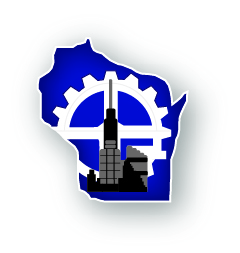 A spokesman for DATCP says the lack of new avian flu cases in Wisconsin over the past month is "definitely promising."
The agency yesterday lifted a statewide order prohibiting movement of poultry to live events, as 30 days had passed since the last case of highly pathogenic avian influenza had been confirmed in the state. HPAI is a more deadly strain of the bird flu.
Kevin Hoffman, public information officer for the Department of Agriculture, Trade and Consumer Protection, noted 22 cases have been detected in 14 counties in Wisconsin between March 14 and May 20. That includes both commercial and domestic flocks. No new cases have been identified since then.
"Today is the first day people are allowed to move poultry to live events like shows, exhibitions, swaps and those sorts of things," he said yesterday in an interview. "Of course, we still want them to use biosecurity [measures] because we don't know if the virus is still prevalent out there, and just to be safe we still want people to be doing those security precautions."
That includes owners of backyard flocks disinfecting cages, wearing different clothing and shoes around their birds to avoid cross-contamination, and avoiding contact between their animals and those from other locations when possible. He said the agency will likely be recommending these measures continue throughout the summer and into the fall.
"Fewer confirmed cases is definitely promising," he said. "We're also receiving fewer calls on our avian influenza response line, fewer sick bird calls are coming in, so that's a sign of hope as well."
Still, he noted cases are still being reported in the northeastern United States and Canada.
"We feel better now that birds have migrated through Wisconsin … we do know that waterfowl are one of the primary spreaders of that," he said. "But we don't know, there's just a lot of uncertainty."
As the state enters the summer fair season, Hoffman said officials are hoping the order being lifted will "alleviate some of that pressure" on organizers as birds can once again be brought to live events. He added "it's still a little early to tell" if HPAI has had a significant impact on the state's poultry industry.
See an earlier story on HPAI in Wisconsin: https://www.wisbusiness.com/2022/hpai-poses-threat-to-poultry-industry-expert-says/
See DATCP's release: https://www.wispolitics.com/2022/datcp-lifts-state-order-prohibiting-poultry-at-live-events/ 
— By Alex Moe