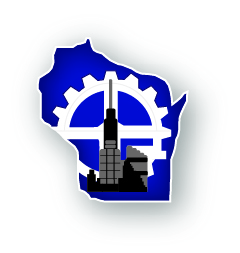 A specialist with UW-Extension says the deadly strain of avian influenza spreading in the state poses a threat to Wisconsin's poultry industry. 
"I think it has been for a while, and certainly continues to spread," Ron Kean, a faculty associate in UW-Madison's Department of Animal & Dairy Sciences, said in a recent interview.
State officials recently found cases of highly pathogenic avian influenza, or HPAI, in three more counties, bringing the total number of domestic flocks infected since mid-March to seven.
DATCP announced last week new cases have been identified in Columbia, Polk and Sheboygan counties. Two of these were in non-commercial flocks with fewer than 50 birds while the case in Polk County was in a 20,000-bird flock. The first case identified by the agency in March was in a flock of nearly 3 million birds.
"I think you're definitely going to see, and already have seen, increases in ag prices," Kean said. "I would expect turkey prices to be fairly high for a while, because there's been a lot of turkey flocks affected … Wisconsin so far hasn't had as many as some other states, but through the Midwest and the East Coast there's been a fair number of [infected] flocks."
He expects consumers will see increased costs for poultry products, while commercial operations will face "a lot of cost for increased biosecurity," as they pay for protective gear, cleaning and disinfecting.
The U.S. Department of Agriculture provides reimbursement for birds that need to be killed after an infection is found, and the agency also pays for some of the clean-up process afterward, Kean said.
"There's lost production and things like that, but it helps," he said.
A previous HPAI outbreak in 2015 hit more than 200 poultry flocks around the country, resulting in more than 50 million chickens or turkeys either dying from the disease or being killed to stop the virus from spreading, Kean wrote in an earlier report. He noted the 2015 outbreak had a $3.3 billion impact on the U.S. economy.
"I don't believe we've had the numbers yet that we've had in 2015, as far as number of birds lost, but certainly it's a high loss that we have," he said.
Kean explained certain strains of avian flu "may hardly cause any symptoms at all," while the strain currently circulating has a higher mortality rate for infected birds. Wild waterfowl are thought to be spreading the virus to domestic birds, and the Department of Natural Resources has found cases of the virus in wild birds in a handful of counties.
While some wild ducks and geese can carry the virus without getting sick or dying, other wild birds such as hawks and eagles are being killed by the virus, Kean said.
Kevin Hoffman, public information officer for DATCP, noted wild birds aren't the only path for the virus to reach domestic flocks. He said the virus can also spread through objects or materials such as clothes or tools, underlining the agency's focus on biosecurity at these operations.
"Awareness, biosecurity, and reporting are critical," Hoffman said in an email. "In coordination with our state and federal partners, we're making every effort to educate flock owners about identifying symptoms of avian influenza and reporting illnesses so we can work together to prevent the spread."
Kean also stressed that the food supply is safe, as products from infected farms don't make their way to consumers. Plus, cooking poultry products "will destroy any virus that might be there," he added.
DATCP has suspended all poultry shows and exhibitions through the end of May in hopes of limiting HPAI spreading. If more cases continue to be found, Hoffman said pushing back the end-date "would require a new order, but at this time it's unclear whether that would be necessary."
See the latest DATCP release: https://www.wisbusiness.com/2022/dept-of-agriculture-trade-and-consumer-protection-new-cases-of-highly-pathogenic-avian-influenza-identified-in-three-counties/
See the agency's HPAI site: https://datcp.wi.gov/Pages/Programs_Services/HPAIWisconsin.aspx  
–By Alex Moe