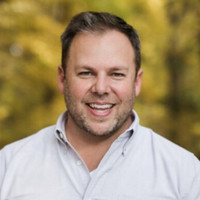 A Blue Mounds-based personal care products company called American Provenance has raised more than $63,500 in equity financing through an ongoing crowdfunding campaign.
Founder Kyle LaFond says he decided to launch the campaign after being frustrated by the lack of available capital in Wisconsin.
"As I'm going through the state and basically shaking every tree and looking under every rock, a lot of the folks that I've talked to that are willing to participate in an investing round don't have necessarily the substantial means to do it in a way that would be truly meaningful to the business," he said in a recent interview.
He encountered people who had several thousands of dollars to invest, but who weren't accredited investors, meaning they don't have more than $2 million in assets and over $200,000 in annual income, he explained. That led to the launch of the campaign on a crowdfunding site called Republic.
LaFond set an initial goal of $25,000, which he now says was "kind of on the low end," seeing as the campaign has more than doubled that with more than three months left for people to invest. He expects he could raise as much as $125,000 through this campaign.
"In my personal opinion, investment should be a very democratic kind of thing," he said. "For many years in the United States, it's been limited to those who can prove they have substantial wealth. And it just perpetuates wealth, it doesn't provide opportunities for folks that are looking to rise from a lower or middle class and gain substantial lifetime income."
Unlike a Kickstarter campaign that supports donations, this campaign is equity-based, meaning participants have "some potential gain on the back end," LaFond said.
American Provenance sells natural personal care products such as deodorant and beard balms, with products in more than 4,000 U.S. retail stores.
The company has raised more than $1 million overall, and has over $3 million in lifetime revenue since being launched in 2015. That includes $769,000 in revenue in 2019, and the business projects more than $1 million in revenue for 2021.
LaFond says Wisconsin's somewhat cautious business environment makes it difficult for startup leaders like him to obtain the funding needed to support sustainable growth.
"There's just not a lot of interest, not a lot of dollars flowing into startup businesses here in Wisconsin," he said. "That's due to a whole bunch of different reasons, but most importantly, here in Wisconsin we are so risk-averse that any time we're talking about something where there's not a guaranteed return, people tend to get very turned off."
Listen to a recent podcast with LaFond: http://www.wisbusiness.com/2021/wisbusiness-the-podcast-featuring-kyle-lafond-founder-of-american-provenance/
See the ongoing campaign here: http://republic.co/american-provenance
— By Alex Moe