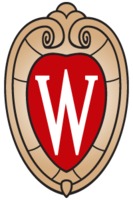 The interim director for a new data science center at UW-Madison says the wealth of information pouring from various industries represents both a challenge and an opportunity for researchers.

The American Family Insurance Data Science Institute was announced in April, when the Madison insurer announced it would put $20 million into data science initiatives at UW-Madison. Half of that is going toward research over the next 10 years, while the other $10 million established the new institute.

Brian Yandell, a professor of biometry, statistics and horticulture, is serving as the interim director.

"What's been happening is, the amount of data that people are grappling with has mushroomed," he told WisBusiness.com. "That creates challenges, bottlenecks, in how long it takes to do things, and where you put things."

But all that information also opens up the door to new approaches for research questions. These growing treasure troves of information allow researchers to perform macro-analyses on anything from internet search results to genetic makeup of entire populations.

He envisions the new institute collaborating with departments at the university, as well as businesses that produce an excess of useful data. Shipping companies, for example, create a lot of information as they move goods from one place to another. That could be used by researchers to analyze road conditions, economic activity and other topics.

Across all industries, Yandell says the new data will allow scientists to ask and answer questions in ways that nobody has ever imagined.

Once the institute is up and running, Yandell says he wants to build capacity in research teams to go after bigger, more complex questions.

"We're going to address problems at a different scale than we've done in the past, and hopefully bring in new funding for research," he said.

As the interim director, Yandell says he's unsure how long he'll hold the position. The formal appointment is for one year, but he says it could be longer before the university launches its open search for an official director.

"I might apply," he said. "Who knows?"

Funding for the institute kicked in this month, and renovations are underway on the 10th and 11th floors of the McArdle Laboratory for Cancer Research located in the center of campus. Yandell says the institute will be occupying those floors starting in September.

The $10 million gift from American Family will establish an endowment for the institute, which will be combined with base funding from the university. That's in addition to the $10 million allotment for research, for which an agreement is still being worked out between the company and the university, Yandell explains. He says the institute will oversee that endowment.

The research funding will go toward a number of projects, including one related to autonomous vehicles. But he says most have yet to be determined.

The head of UW-Madison's Office of Business Engagement says the new data science institute will enable more connections between companies and anyone involved with information processing and analysis at the university.

"That institute would be a likely way for companies to engage, because the data science resources, the faculty and students exist all over this campus," said Amy Achter, executive director for OBE. "Everybody is doing something that touches that space."

Achter joined the university late last year when the former Office of Corporate Relations was restructured into the Office of Business Engagement. Around that time, she said senior leadership at the university was starting to recognize the inherent value in the field of data science.

With universities around the country setting up their own data science facilities, a task force was created to consider how UW-Madison could condense its data science activities into one entity. The task force recommended moving forward with a new institute, and Achter said the university is also planning to launch a new data science college "down the road."

Historically, Achter says it's been difficult for businesses to know where to go and who to talk to at the university.

"So the institute is meant to help us facilitate folks coming in and engaging with that data science space," she said.

When the task force first made its recommendation to form the institute, Achter says American Family was already engaged with some data science projects at the university.

"We talked about how that part of the relationship would look going forward, how American Family needed that to grow, to enable some of the things they were doing internally," she said. "It just made logical sense to then expand that conversation to be around how we could make that a bigger relationship and partnership."

Many partnerships between UW-Madison and companies start with a simple inquiry, according to Achter. She said OBE gets about 300 new inquiries each year from businesses, and she wants her team to leverage as many of those as possible into valuable relationships.

"That might be new relationships that we form but also taking some of our current relationships that might exist in one or two verticals and making them bigger," she said.

She's also looking to increase the amount of money the university brings in through sponsored research. She acknowledged that doing this kind of research can be challenging for companies, adding OBE is looking at what peer universities are doing to make the process easier.

Achter has been on a task force that's dedicated to this topic for the past few months. She said it has already made some recommendations on helping business leaders navigate the process of sponsoring research, including required agreements and contracts.

Listen to a recent podcast with Achter: http://www.wisbusiness.com/2019/wisbusiness-the-podcast-with-amy-achter-of-the-uw-madison-office-of-business-engagement/