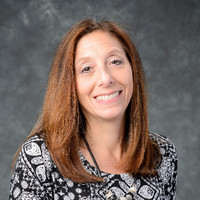 This week's episode of "WisBusiness: The Podcast" is with Amy Achter, managing director of UW-Madison's Office of Business Engagement.

She's held the position for about a year, since the university's former Office of Corporate Relations shifted to its current structure as the Office of Business Engagement. She discusses details of that transition, including how OBE is developing new strategies for connecting with businesses in the state and elsewhere.

"Folks realized that companies view us as one UW, and want to be able to come here and talk to one person about all the opportunities — and that wasn't really happening," she said. "They may want to talk about talent, or training, or sponsored research, or opportunities for philanthropy and we can now address all of those."

Earlier this year, the university announced a new American Family Insurance Data Science Institute, which was an expansion of an already existing relationship between the university and the Milwaukee insurer. According to Achter, OBE helped that connection flourish.

"In that case, both parties have found so much value in that relationship," Achter said. "We're very excited and proud about that."
Listen to the podcast below, sponsored by UW-Madison:
See more on the upcoming Day on Campus event held by OBE: https://obe.wisc.edu/dayoncampus