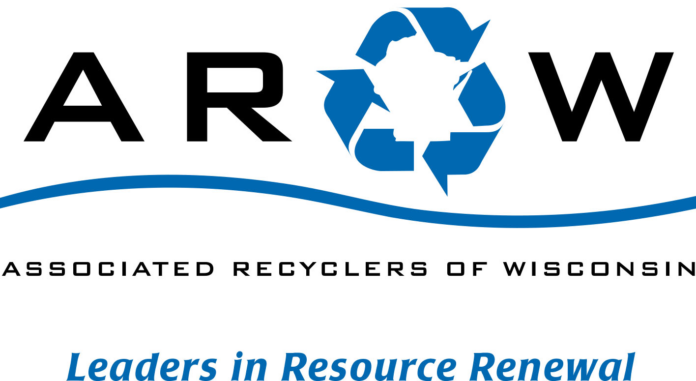 Waste management groups in the state have formed a new coalition aimed at reducing pollution from PFAS.

PFAS stands for per- and polyfluoroalkyl substances, which are found in many commercial products including firefighting foam. They're also found in lotions and deodorants, waterproof clothing, certain types of carpeting, fast food wrappers and more.

When these products are thrown away, recycling facilities, landfills and other waste management entities end up with the PFAS-contaminated waste, which can be costly to process.

Since state officials became aware of the negative impacts of PFAS, the DNR has been working to understand the various sources of the chemicals. Solid waste facilities have been identified as one source of PFAS contamination, according to the coalition. But Meleena Johnson, president of Associated Recyclers of Wisconsin, argues that "solid waste facilities are receivers, not generators of PFAS."

She says the onus is on consumers to change their consumption habits and pressure companies to stop including the chemicals in products.

According to Gerry Neuser, chairperson of the Wisconsin Counties Solid Waste Management Association, PFAS compounds are "everywhere and in every house." He notes children are most often exposed through household dust, while adults are typically exposed through food.

Along with the Solid Waste Association of North America-Badger Chapter, these organizations are calling for "true source reduction, not just a patchwork of regulatory standards, non-standardized sampling methods and requirements for unproven filtration systems."

More than 5,000 PFAS compounds are included in products made around the world. Older generations of PFAS have been banned in the United States, but the groups note other countries still produce and use the chemicals. They say products made in Asian countries in particular could contain these dangerous substances.

The waste groups say "there is no easy way" to control the acceptance of PFAS-containing products at landfills and other waste managers. Since the chemicals don't readily break down, they can collect and build up within these facilities as they leech out of decomposing waste.

According to an info sheet from the groups, the chemicals can collect in the liquid that builds up at the bottom of landfills, called leachate, and often move into the environment as it seeps into the ground. They say treating PFAS in leachate that's removed from landfills poses significant cost and difficulty.

Plus, the treatment process creates contaminated byproducts such as resins, filters and membranes that pose their own challenges for disposal.

John Welch is president of the state chapter of the Solid Waste Association of North America. The group supports tighter regulation of these chemicals.

"Waste management professionals want to make sure that money invested in managing health and environmental risks associated with PFAS will actually net positive results, not just perpetually cycle PFAS from one receiving source to the next," he said.

See more from the groups: http://www.wisbusiness.com/wp-content/uploads/2019/12/PFAS-In-Our-Waste-Dec-2019.pdf

See an earlier story on groundwater contamination from PFAS and nitrates: http://www.wisbusiness.com/2019/state-regulators-looking-to-combat-groundwater-contamination/