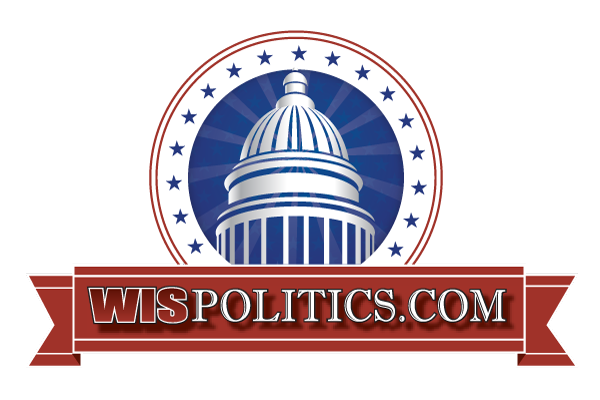 — One of the items included in the Republican version of the state budget would remove a three-year limit on certain wholesale electricity contracts that is "no longer relevant" to the state's current energy environment, according to Wisconsin Utilities Association Executive Director Bill Skewes.

The contract limit applies to agreements between utilities and "merchant plants" that have a financial interest in the utility they serve.

Skewes explained that in the late 1990s and early 2000s, the regional energy market was basically nonexistent. But the state didn't have the generating capacity to meet the demands of customers.

To fill in the gaps, he said the state Public Service Commission invited "merchant plant" power providers to come and build facilities in the state. They established power purchasing agreements, or PPAs, to cement their business relationships with the utilities.

"We were short back then on power plants that could generate electricity," said Skewes, who lobbies on behalf of the state's investor-owned utilities. He says the merchant plants helped fill in generation capacity, as a "temporary solution" to Wisconsin's energy requirements. At the time, he said the PSC added a three-year limit to those contracts as part of the greater regulatory framework.

Now, he said, many of the state's utilities can fulfill their needs with energy that's produced in other states and brought to Wisconsin. Under the new, more stable paradigm, he says the market for merchant plants "has disappeared."

"The whole issue of merchant plants popping up to serve customer needs is no longer relevant," Skewes said. Therefore, he said, the need for the three-year contract limit no longer exists.

Citizens Utility Board Executive Director Tom Content agreed the three-year limit was a holdover from a previous era "that may not be critical for customers today." But he said keeping some sort of limit would have been preferable.

See more: http://www.wisbusiness.com/2019/budget-would-remove-limit-on-certain-electricity-contracts-thats-no-longer-relevant/
— The latest episode of "WisBusiness.com: The Show" features an interview with Tina Chang of Syslogic, co-chair of the recent Wisconsin Entrepreneurs' Conference in Milwaukee. She talks about her work and the Milwaukee tech scene.
Also, Liz Schrum presents Tech Metrics, which chart key indicators and events in the Wisconsin economy.
In a separate commentary, Tech Council President Tom Still talks about the July 23-25 Tech Councils of North America conference in Wisconsin and wraps up the recent Wisconsin Entrepreneurs' Conference.

Watch the show here: http://www.wisbusiness.com/2019/wisbusiness-the-show-tina-chang-of-syslogic/
— Senate Republicans put the finishing touches on the GOP's $81.7 billion version of the state budget after turning back a series of Dem amendments hoping to make the bill look more like the $83.8 billion plan Gov. Tony Evers originally proposed.

Those Dem amendments would have: put in more money than the $500 million boost that Republicans approved for K-12 education; brought about a bigger increase for the UW System; allocated $40 million to replace lead water pipes; and changed how big-box retailers are assessed for property taxes, the so-called "dark store loophole."

Republicans were unanimous in rejecting the Dem amendments before approving the budget 17-16 with GOP members Dave Craig, of Big Bend, and Steve Nass, of Whitewater, joining all Dems in voting no.

A focus of the Dem amendment effort was one that sought to accept federal money to expand Medicaid under the Affordable Care Act, the centerpiece of Evers' proposal. It was rejected during the first vote the Joint Finance Committee took on the budget last month. Yesterday, Republicans shot down the amendment along party lines.

See more at WisPolitics.com: http://www.wispolitics.com/2019/wed-pm-update-senate-approves-budget-17-16-johnson-calls-for-action-on-migrant-crisis-at-southern-border/
— Investment numbers from the first quarter of this year show only about half the number of deals made as in the first quarter of 2018, but the median dollar amount for those deals quadrupled over the year.

Using numbers from Pitchbook, WEDC reports that 14 deals were made between January and March. Seven companies each raised more than $1 million, while six raised over $4 million. The total amount of capital invested was $36 million.

By comparison, the first quarter of 2018 had 27 deals made, but the median capital invested was $300,000. The total invested for that quarter was $33.4 million.

According to the Wisconsin Economic Development Corporation, the median deal size for Q1 was the highest in the past eight years.

Top industries for investment were information systems, software, health technology systems and other tech solutions.

The information from Pitchbook is gathered from public sources, so WEDC cautions that every deal made in the state during that period might not be included.

See the report: http://wedc.org/wp-content/uploads/2019/06/2019-Q1_Deal-Flow-Report.pdf
— The USDA is awarding about $1.5 million in grants and loans to the Village of Fall Creek to upgrade water and sewer infrastructure.

An info sheet from USDA shows the village's water mains are undersized, and must be replaced according to the state DNR. Sewer infrastructure has been disrupted by underground roots, causing blockages and backups in the system.

The funds will go toward replacing the sewer mains, street construction, replacing and repairing a lift station, and repainting the village water tower.

Fall Creek's funding is a small part of the more than $192 million in grants and loans going to 29 states for rural water infrastructure.

See all 71 projects supported by these funds: http://www.rd.usda.gov/files/NR_WEP_CHART062619.pdf
— Prevea Health has announced plans to open a new clinic in Appleton, increasing specialty care options for patients in the area.

According to a release, Prevea currently has more than 80 locations in northern, eastern and western Wisconsin, including the company's headquarters in Green Bay.

The new site will be home to Dr. Nadeem Siddiqui, a digestive care specialist. He will see patients in both Appleton and Green Bay and will perform procedures at HSHS St. Vincent and HSHS St. Mary's Hospitals in Green Bay. Prevea partners with Hospital Sisters Health System in a number of cities around the state.

See more: http://www.prevea.com/Why-Prevea/Media-Room/Press-Releases/Prevea-Health-Expanding-to-Appleton
— Exact Sciences has officially opened its new laboratory space, about 20 months after first breaking ground on Madison's west side.

A release shows the company expects to more than double its processing capacity for its Cologuard colon cancer test. About 3 million tests per year can be processed at its existing lab, and the new lab will be able to process 4 million tests per year.

See the release: http://www.prnewswire.com/news-releases/exact-sciences-advances-fight-against-colorectal-cancer-with-opening-of-new-laboratory-300875504.html
— Applications are being accepted until July 21 for the seventh annual Startup Showcase in Madison, which takes place Aug. 26 at the Memorial Union as part of Forward Festival's Forward Technology Conference.

Similar to past years, five startups will be selected to give a five-minute "demo day"-style pitch. Startup Showcase alumni will also give one-minute update pitches.

Startups including GrowthChart Records, Moonshot Insights, NovoMoto, UCHardChip and YoEats presented in 2018.

Apply here: http://docs.google.com/forms/d/e/1FAIpQLSeMusFFBzM4k8G0uL_2ejmTDom5vvAPNNHzGwOtqQv-9PJfbQ/viewform

See more at Madison Startups: http://www.madisonstartups.com/startup-showcase-applications-open/
#TOP STORIES#
# Wisconsin Center expansion wins last-minute boost from Wisconsin Legislature
# Bill would go after pet stores that sell dogs, cats
# Irgens details plans for redevelopment of BMO building in downtown Milwaukee
# GOP budget clears Senate, next heads to Tony Evers' desk
#TOPICS#

# AGRIBUSINESS
– Wisconsin Cheese Makers Association seeking students for internship exchange
# BANKING
– Frandsen Financial in Minnesota is buying Hayward-based bank
# CONSTRUCTION
– Glendale approves financing plan for Bayshore redevelopment
– Demolition begins on Abele's Shorewood mansion
– Irgens tops off BMO Tower, firms up plans to redevelop former M&I HQ: Slideshow
# ENTREPRENEURSHIP
– Sherman Phoenix mural being painted under partnership with gener8tor
# FOOD AND BEVERAGE
– Fuji Poke to open second location, on Brady Street
# MANAGEMENT
– Larry Morton named new CEO of Hal Leonard
# POLITICS
– Groups urge legislators to fund rural town roads
– Sen. Chris Kapenga says 'Tesla provision' didn't secure his support of Wisconsin budget
# REAL ESTATE
– Phoenix Investors buys three industrial buildings in Illinois
# RETAIL
– First quarter for Pick 'n Save parent Kroger 'underwhelms' analyst
# SPORTS
– Wisconsin FFA Foundation planning golf outings
# TECHNOLOGY
– Jefferson County looking forward to Farm Tech Days
# TOURISM
– Drury Plaza Hotel on track for late August opening in downtown Milwaukee
# TRANSPORTATION
– The train is coming: Big Boy locomotive to make stop in Wisconsin's railroad city
– Milwaukee streetcar will be free in 2020
# COLUMNS
– Sen. Howard Marklein: Legislature's budget invests in rural Wisconsin
# PRESS RELEASES
<i>See these and other press releases:
http://wisbusiness.com/index.iml?Content=82 </i>

County Bancorp, Inc.: Roe, Eisen join Board of Directors
Schneider: Launches Intermodal Service in Indianapolis
Wisconsin Veterans Chamber of Commerce: Membership Director appointed to state Board of Veterans Affairs
Wisconsin Manufacturers & Commerce: Employer safety efforts result in worker's compensation insurance rate decrease