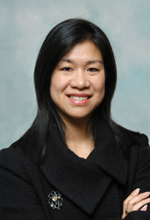 The latest episode of "WisBusiness.com: The Show" features an interview with Tina Chang of Syslogic, co-chairman of the recent Wisconsin Entrepreneurs' Conference in Milwaukee. She will talk about her work and the Milwaukee tech scene.
Also, Liz Schrum presents Tech Metrics, which chart key indicators and events in the Wisconsin economy.
In a separate commentary, Tech Council President Tom Still talks about the July 23-25 Tech Councils of North America conference in Wisconsin and wraps up the recent Wisconsin Entrepreneurs' Conference.
Click here to view the biweekly show and Still's commentary, produced by Red Arrow Production for the Tech Council and WisBusiness.com, as well as archives of past shows. The show is sponsored by UW-Milwaukee, BDO and Exact Sciences.
Miss a show? Visit our archives at https://wisconsintechnologycouncil.com/newsroom/wisbusiness-the-show/