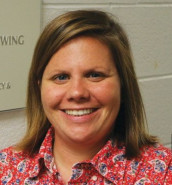 Kaiser Family Foundation pollster Ashley Kirzinger said health care is "among the top issues" voters want to hear about heading into the 2020 election.

But she said that voters would make choices in both the presidential election and in down-ballot races "almost entirely on their perceptions of President Trump."

Speaking at the WisPolitics.com Midwest Polling Summit in Madison this week, Kirzinger touted the importance of health care in the last five presidential elections, saying it's been a top-three issue for voters since 2000 and was the most important topic in the 2018 midterm elections.

But even as the polling showed concerns about health care becoming more prominent in voter's minds nationally, Kirzinger said the data reflected a sharp partisan divide.

"Seventy-five percent of Democratic voters say healthcare was the most important issue facing the country compared to 23 percent of the Republicans," she said, citing a May 2018 KFF poll that found Republicans ranked immigration, economy and gun policy as higher priorities.

Kirzinger said that data tracked with results finding Dems have "long had the edge" on health care policy. But she warned Dem presidential candidates' embrace of the so-called "Medicare for All" program could threaten that advantage.

While KFF polling from September shows 53 percent of respondents supported the proposal, which Kirzinger called a "modest" increase over an August poll that found 51 percent supported Medicare for All, she said the electorate was largely uninformed about the substance of the policy.

"Even that modest majority that's in favor of Medicare or All may not have much staying power once people become aware of the details of any plan or arguments on either side," she said. "Public support for Medicare for All shifts significantly when people hear arguments about potential tax increases or delays in medical tests and treatment."

A panel of partisan pollsters and operatives agreed that winning the messaging battle on health care and the economy is vital to winning the 2020 presidential election.

Dem pollster Celinda Lake said she believed health care is "very strongly a winning issue" for Dems, much like it was in the 2018 midterms. But citing Kirzinger's data on public perception and knowledge of Medicare for All, Lake said the program is "completely undefined, and it's a fight for who defines it."

She said the program's advantages — guaranteed access to care across the board, no copays or deductibles, preexisting condition coverage and control over prescription drug prices — offered Dems an opportunity to define it in a positive light.

But GOP pollster B.J. Martino highlighted a number of aspects about the program that could make it "problematic for any candidate who has hitched their wagon to Medicare for All."

"Rather than writing a check to your private insurance, you're going to cross out private insurance, write IRS and add a zero to your check," he said, describing a messaging tactic he anticipated Republicans would use. "You're gonna lose your private insurance, and you're going to pay more for it."

Still, GOP operative Brian Reisinger said fighting Dems on health care is like "fighting Santa Claus on Christmas" and Martino added President Trump ultimately would not win reelection running solely on health care.

"We have to hit on it and turn it back to issues like jobs in the economy," he said.

See slides from the event: http://www.wisbusiness.com/wp-content/uploads/2019/10/Wisconsin-Polling-Event_v4.pdf

See more in this week's DC Wrap: http://www.wispolitics.com/2019/dc-wrap-wisconsin-lawmakers-knock-trumps-troop-withdrawal-from-turkey-syria-border/