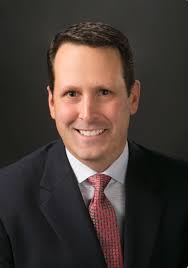 This week's episode of "WisBusiness: the Podcast" is with Mike Bremel, director of engineering and customer solutions for Madison-based Alliant Energy.
Bremel discusses a new energy storage project being developed in Columbia County that relies on compressed carbon dioxide to store up to 10 hours worth of energy. It's being built in the town of Pacific near the existing Columbia Energy Center.
The utility company in September announced the project had been selected for up to $30 million in grant funding from the U.S. Department of Energy's Office of Clean Energy Demonstrations.
"This is going to be the first of its kind in the United States," Bremel said. "There is one other operating facility over in Sardinia, Italy, that the company put together as their initial test project. And this project that we're putting together is to test the commercial viability of a large-scale project."
Bremel explains the "simple, reliable and efficient" technology that underpins the system, developed by the Italian company Energy Dome. It works by compressing CO2 gas into a liquid form to store energy, which can be used by converting that liquid back into a gaseous form to power a turbine, creating electricity.
According to an overview from Alliant Energy, this provides an emissions-free "closed loop" battery system that can power about 20,000 Wisconsin homes.
"It has a 75% round-trip efficiency that's expected from the facility, which means we expect to get 75% of the energy out after the conversion process," he said. "Relative to long-duration energy storage projects, it's near the top in terms of round-trip efficiency." 
Listen to the podcast below, sponsored by UW-Madison: