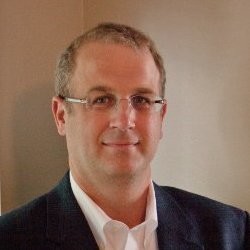 This week's episode of "WisBusiness: the Podcast" is with Michael O'Connor, co-founder of Dominion Properties.
This Milwaukee-based development company recently opened its first hotel project in downtown Racine, called Hotel Verdant. It also rents out more than 400 residential and commercial units on Milwaukee's east side.
O'Connor discusses details of the new four-story, 80-room hotel project, emphasizing the building's sustainability features and impact on the local business district.
"We had an opportunity come up looking for properties down in Racine, we came across an abandoned building, that had been abandoned since 1984, on the main square of downtown Racine," he said. "Which is a very vibrant main street, cute little downtown with a lot of turn-of-the-century buildings."
Construction on the historic preservation project began in early 2022, according to a release, and cost about $42 million. The 80,000-square-foot building includes ballroom space, a restaurant on the first floor, a rooftop restaurant and cocktail bar, as well as solar panels, a geothermal ground-sourced HVAC system and 10 electric vehicle charging stations.
"We're in the process of adding 24 more … So we're hoping to be a destination for people with electric vehicles," he said.
O'Connor noted the downtown square hosts about 100 events every summer, acting as an anchor for the local community.
"And we thought when we saw this, 'Gosh, it would really be a good driver for the downtown businesses in Racine, to have a hotel here,'" he said, adding the city previously had few options for people wanting to organize a business meeting or get married in the area.
"You have to send them all to Milwaukee, and that is a 45-minute drive from downtown Racine," he said. "And we talked to the city about what we could do here, and the city got very excited. Because they know that when you have a hotel, other things follow that."  
Listen to the podcast below, sponsored by UW-Madison: