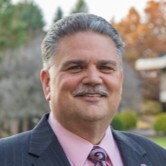 This week's episode of "WisBusiness: the Podcast" is with Eric Fulcomer, president of the Wisconsin Association of Independent Colleges and Universities.
He discusses the role of WAICU within the state's higher education system, highlighting the impact of Wisconsin's 23 private, independent colleges.
Fulcomer, who became the association's president just over three months ago, also touches on some of the goals he's hoping to accomplish in the position. These include improving affordability and accessibility for students, advocating for policies to assist member institutions, and organizing collaborative programs to save them money.
"Last year alone, we saved our institutions more than $19 million by bringing them together to be able to collaborate on services and programs that they would need to have anyway, but they can do so at a lower cost," he said. "Some of the big ones are health insurance, retirement plans and IT services."
He also notes a fourth of all bachelor's degrees and a third of all master's degrees awarded in Wisconsin come from WAICU members.
"We're producing a lot of students that go into Wisconsin's workforce," he said. 
Listen to the podcast below, sponsored by UW-Madison: