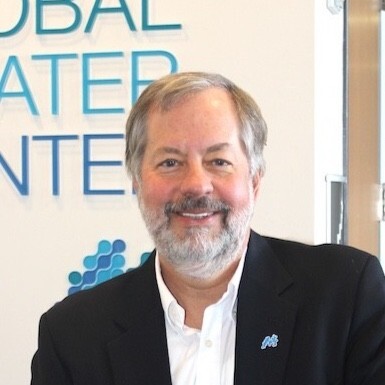 This week's episode of "WisBusiness: the Podcast" is with Dean Amhaus, president and CEO of The Water Council.
The Milwaukee-based water technology organization and other partners were recently selected for a $1 million planning grant from the National Science Foundation to explore the possibilities for a regional "innovation engine" around water and energy resilience.
Amhaus shares his perspective on the coalition's goals, the path ahead for the planning effort and the potential for landing more federal funding through the NSF program.
"This is a real shift for the National Science Foundation," he said. "What they've been known for is supporting research in universities … In the last year, there's been a pivotal shift to get more use-inspired research, and how we move things out of the university and really accelerate them into the marketplace."
After the initial two-year development period, the organizations will be seeking $160 million in implementation funding over a 10-year period.
Along with practical applications for new innovations, the federal agency's Regional Innovation Engine program aims to improve workforce size and diversity, engaging with businesses and nonprofits and more, Amhaus explains. He also touts the potential for collaboration between various communities.
"This brings Madison, Milwaukee, Green Bay together, as well as Kenosha, Racine, even into the northern Illinois part of the area, to work on a unified effort," he said. "That's the thrilling thing about this initiative." 
Listen to the podcast below, sponsored by UW-Madison: