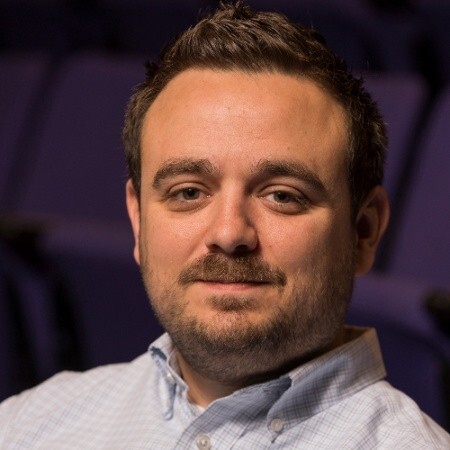 This week's episode of "WisBusiness: the Podcast" is with Chad Bauman, executive director of Milwaukee Repertory Theater.
Bauman discusses Milwaukee Rep's ongoing fundraising campaign, Powering Milwaukee, that aims to raise $75 million to develop a new complex. Next year will mark the group's 70th anniversary, and Bauman says it's in dire need of an updated home.
"It all started with a scary event — our freight elevator caught on fire in 2018, and the building itself is nearly 40 years old," he said. "We knew it was aging, but it also started to become dangerous."
Along with the safety concern, he explained the facility's nearly 40-year-old technology makes it difficult to compete with modern theaters in terms of production capability.
"Every system that we have basically needs to be replaced … We're in a talent-based business, and to attract the best talent across the state and across the country, we have to have a facility that can support world-class theater," he said.
Milwaukee Rep has raised $45 million over the past 14 months, and hopes to hit $60 million by the end of June and begin construction in 2024.
"We're living on borrowed time with this building," Bauman said. "At any given time, we could see a catastrophic building failure, and if that were to happen, it could either severely injure somebody or it could also shut down our operations for months and months. So this is really a project we have to get done, and we have to get done quickly."
Along with the fundraising campaign, Bauman also highlights Milwaukee Rep's goals around supporting arts and culture in Wisconsin, boosting arts education, and driving economic impact in downtown Milwaukee and beyond.
Listen to the podcast below, sponsored by UW-Madison:
See more on the fundraising campaign: https://www.milwaukeerep.com/powering-milwaukee/