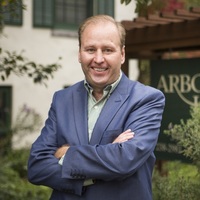 The head of the Wisconsin Environmental Initiative says federal funding for clean energy job training and a "direct pay" provision in the Inflation Reduction Act will have a major impact in the state.
WEI Executive Director John Imes called the direct pay aspect of the law a "game changer" for various Wisconsin organizations that have been unable to benefit from tax credit incentives.
"The municipalities, the co-ops, the churches — they could never play when it came to clean energy because they don't pay taxes," Imes said yesterday during a Climate Fast Forward event in Madison. "The direct pay provision in the law, for municipalities … there's opportunities there that just didn't exist before, where the Treasury will actually write a check equivalent to what the tax credit is."
He expects that change to expand opportunities for community-level solar developments in the state, calling it "incredibly exciting." He also touted the potential for IRA funding to help create new jobs in the state and attract young professionals to growing clean energy industries.
Earlier this month, a report from the liberal-leaning Data for Progress organization projected the IRA could help bring more than 24,000 jobs to Wisconsin in the coming years.
"There's a tremendous amount of money associated with the IRA for training young people that are in disadvantaged communities to enter this very, very exciting field in terms of clean energy, in terms of use of green infrastructure," he said. "I view that as one of the best things that this industry will drive."
He noted clean energy project developers in the region such as Invenergy are already hiring "nonstop," and said IRA funding will only add "fuel to the fire."
"The opportunities for young people are really unprecedented," he said. "Whether it's traditional education pathways or it's on-the-job training that some of these companies can provide to get people on this path."
Also during yesterday's event, Wisconsin Office of Sustainability and Clean Energy Director Maria Redmond said Gov. Tony Evers has submitted a notice of intent to participate in a "climate pollution reduction fund." She said this fund will provide $3 million to the state for planning around efforts to address climate change.
"The requirement is to get a preliminary climate action plan pulled together by March 1, 2024, and that is going to open up significant opportunity at implementation funding … that is what's super exciting, I think there's like $250 billion or something for implementation of projects," she said. "It really positions the state really well that we already have a few plans in place." 
See more from Redmond on IRA funding in a recent WisBusiness.com story: https://www.wisbusiness.com/2023/federal-funding-for-clean-energy-seen-as-transformational-though-state-impact-remains-uncertain/
–By Alex Moe