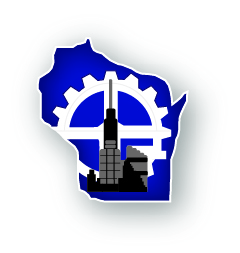 Gov. Tony Evers is hailing the news that Wisconsin's tourism industry generated a record $23.7 billion in total economic impact in 2022.
That exceeds the previous record of $22.2 billion in total economic impact in 2019, according to the guv's release. All 72 counties saw a boost in total tourism economic impact. Tourism last year supported 174,600 part- and full-time jobs and generated $1.5 billion in state and local tax revenue.
"This is tremendous news and a testament to the hard work of the business owners, workers, and marketing partners across the industry and our strategic investments to bolster the industry at an especially difficult time," Evers said yesterday in a statement.
He said the state should continue to invest in tourism to ensure it can continue to play a key role in Wisconsin's economy for years to come.
The state also saw 111.1 million visits in 2022, up by 8.8 million from 2021, or 8.7 percent. That includes 45.4 million overnight visits, up 13.8 percent from the previous year. The state saw a dip in tourism during the pandemic era.
Meanwhile, local tourism officials are also touting record economic impacts in their communities.
Visit Milwaukee yesterday noted the greater Milwaukee area saw more than $6 billion in economic impact from tourism in 2022, exceeding the previous record of $5.9 billion seen in 2019. Peggy Williams-Smith, the group's president and CEO, says 2023 is "shaping up to be even better."
"With an expanded Baird Center getting closer to completion every day and with all of the major events on the horizon in 2024, I'm hopeful this record won't last long," she said.
And Dane County saw nearly $1.4 billion in tourism impact last year, for a 29 percent increase over the year — the largest local increase in the state, according to Destination Madison. The group's president and CEO, Ellie Westman Chin, praised the Madison area's hospitality workforce and companies.
"The direct visitor spending increase is a year ahead of projections and is a testament to the time, money and aggressive focus we've put into attracting leisure visitors to Madison," Westman Chin said in a statement.
See Evers' release: https://content.govdelivery.com/accounts/WIGOV/bulletins/35de620
See county-level figures here: https://www.industry.travelwisconsin.com/research/