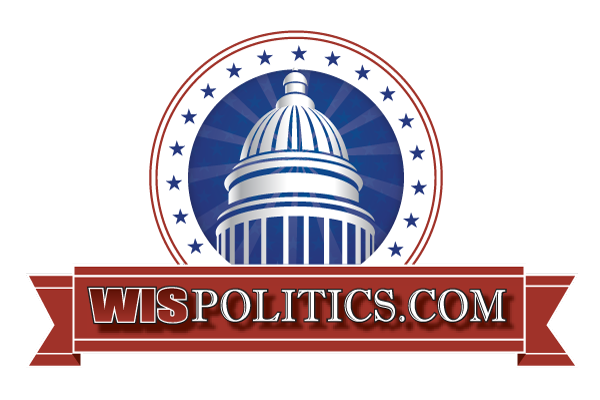 Those hoping to push back bar time during the Republican National Convention could have three options to get it done: the budget, a standalone bill or a broader package of changes to alcohol laws now in the works.
Various players in Wisconsin's alcohol industry say they've been working on a package of changes to state laws that they hope to present to lawmakers in the near future. The proposals would touch everyone from producers to consumers. The alcohol industry insiders who spoke with WisPolitics.com this week wouldn't say what's in the working draft other than a provision similar to what Gov. Tony Evers put in his budget on extending bar hours during the RNC.
The Tavern League's Scott Stenger added nothing is worth releasing until there's a final deal that can be presented to lawmakers for introduction. He acknowledged similar talks over the past eight years have failed to result in a deal that was signed into law.
"Until we have a consensus and we have legislative authors and everything, it doesn't matter what's in it," he said of the working draft.
Efforts to change Wisconsin's alcohol laws are always touchy. The Tavern League, for example, has pushed in the past for regulations on wedding barns. Wineries have sought to be able to stay open later than 9 p.m. And any tweak to the three-tiered system involving the production, distribution and sale of alcohol has been fraught with challenges because of the heavy hitters involved.
Ryan Prellwitz, former president of the Winery Association and vice president of the Wisconsin Craft Beverage Coalition, said the various players in the alcohol industry are on board with the latest effort in some fashion. But he noted the effort could fall apart as it has in the past.
"All of the right pieces are in place to form the coalition of entities that are interested in seeing this move forward," he said.
The last time the Capitol tried to extend bar hours for a national convention is a perfect example of the complications.
With the Democratic National Convention scheduled to hit Milwaukee in the summer of 2020, legislation was introduced to allow municipalities in a 14-county area to extend bar time from 2 a.m. to 4 a.m. while the party was meeting in the state's largest city.
But what was once a clean bill on that one topic was revamped to apply statewide during the week, while provisions were added to place regulations on wedding barns and other private event venues.
Eventually, both the statewide provision and the regulations of wedding barns were stripped out. And an amendment was added to place a $25 to $50 surcharge on drunken driving arrests that would go to a fund at DOT to help pay for the Safe Ride program offered by the Tavern League.
The bill passed the Assembly 84-13, but died after the Senate canceled its final floor period of the session as the COVID-19 pandemic began to take hold. It became a moot point when the DNC went to an almost all-virtual format.
Evers included a provision in his budget similar to the 2020 bill. It would allow municipalities to extend bar time to 4 a.m. between July 15, 2024, a Monday, and July 19, 2024, the following Friday. It would apply to 14 counties: Kenosha, Racine, Walworth, Rock, Milwaukee, Waukesha, Jefferson, Dane, Ozaukee, Washington, Dodge, Columbia, Sheboygan and Fond du Lac.
Susan Quam, executive vice president of the Wisconsin Restaurant Association, said the group mentioned to a couple of Evers' cabinet members that it would like to see bar hours extended during the event.
As with three years ago, backers argue delegates will be wrapped up in official business until late each night during the convention. With some expected to stay as far west as Dane County or as far north as Sheboygan County, they may not get back to their hotels until shortly before the current 2 a.m. shut off.
Quam said backers of the extended hours are watching to see if it's attached to broader legislation or a standalone bill. She hoped it wouldn't get entangled with controversial proposals impacting alcohol laws. She also pointed out other cities hosting national conventions have made similar moves on longer hours.
"We want to meet the same expectations that the other cities had," she said.
GOP state Rep. Rob Swearingen, R-Rhinelander, was involved in the 2020 effort to extend bar hours for the DNC and was awaiting stakeholders approaching him with their proposal on alcohol laws. He said the early indications are there's significant buy-in on the package from the various parties.
He voiced his belief the effort to extend bar hours during the convention would be successful regardless of what form it's in.
"One way or the other, we'll get it through," said Swearingen, who owns a supper club and is a former president of the Tavern League.
–WisPolitics.com