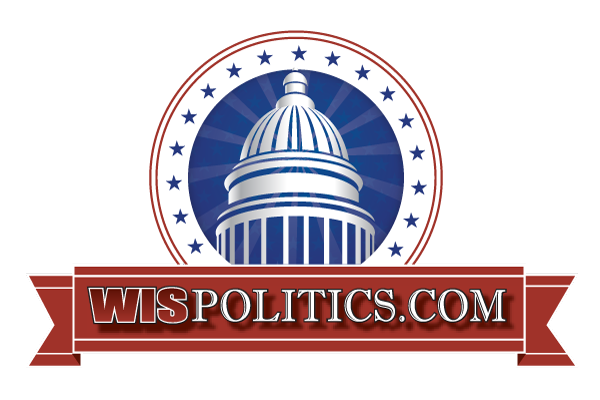 ---
Exclusively for WisBusiness Subscribers
Access the online version:
https://www.wisbusiness.com/category/subscriber-products/
---
Advertisement



Robert M. La Follette School of Public Affairs
---
— A new Wisconsin-based video game studio has launched with support from Green Bay venture capital firm TitletownTech.
Midwest Games is led by former Netflix Games Program Manager Ben Kvalo, who says the business is committed to empowering the "vast talent pool" in underserved regions.
"We recognized that innovation and creativity flourish beyond traditional tech hubs, and that's why we set out to champion underrepresented regions, starting with the Midwest," he said in a statement. "Our mission is to provide resources for these talented developers to shine."
The company was co-founded by Rob Martin III, the former co-owner and chief experience officer for XSET, a Boston-based professional e-sports and entertainment company.
The team is currently working out of the offices of lead investor TitletownTech, which was created by the Green Bay Packers and Microsoft to boost promising tech startups, especially those based in Wisconsin and the Midwest. TitletownTech Partner Cordero Barkley says the firm and studio aim to "redefine entertainment by publishing stellar games and elevating the regional games ecosystem."
Midwest Games is already promoting its first game, called RA RA BOOM, which was developed by Cincinnati-based Gylee Games. It features ninja cheerleaders defending the planet from an army of AI-controlled robots. Gylee Games Founder Chris Bergman says the developer met with multiple publishers during the development process, and found that Midwest Games was the "closest match" to the company's goals and values.
"We're not just working hard to create successful games, we want to expand the opportunities for all developers in our hometown of Cincinnati, Ohio, and the rest of the Midwest," Bergman said in a statement.
See the release: https://www.midwestgames.com/press
See more on the studio's first game here: https://www.midwestgames.com/games
Listen to an earlier podcast with Barkley: https://www.wisbusiness.com/2022/wisbusiness-the-podcast-with-cordero-barkley-titletowntech/
— A new bill to create a carbon calculator for farmers could encourage sustainable farming while allowing farmers to benefit financially from reduced carbon emissions.
The bill, from Rep. Loren Oldenburg, R-Viroqua, and Sen. Rob Cowles, R-Green Bay, directs DATCP to create an online, interactive calculator to help farmers assess their carbon emissions.
Oldenburg told WisPolitics former Rep. Gary Tauchen, R-Bonduel, who chaired the Assembly Agriculture Committee last session, proposed the bill to legislators earlier this session after researching the topic. Oldenburg, vice chair of the Agriculture Committee, said the calculator would help educate farmers about practices that reduce carbon emissions.
Oldenburg was a dairy farmer until he was first elected in 2018. He's now a rotational crop farmer and grows corn, beans, oats and hay. He said there isn't really a tool to help farmers who want to reduce carbon emissions compare the amount of emissions produced through different practices.
Ag emissions can come from a variety of sources, including fertilizers, methane from livestock, moving farm equipment across fields, and certain ways of managing manure.
Oldenburg said DATCP would create a formula or contract a third party to do so in order to show how many pounds of carbon farmers could reduce. He said that would allow farmers to sell that reduction to a company seeking to become carbon-neutral by purchasing carbon credits.
Rep. Dave Considine, who still lives on the farm in the Baraboo Bluffs in the town of Caledonia where he used to raise dairy goats, said the bill is likely a good idea.
But the Baraboo Dem added he's frustrated the measure doesn't include a funding component, which he vowed to push for. And he noted there is already a greenhouse gas emissions calculator for farmers available through the U.S. Department of Agriculture called COMET-Farm.
See more on the proposal at WisPolitics: https://www.wispolitics.com/2023/fri-pm-update-bill-would-create-carbon-calculator-for-farmers-to-encourage-sustainability-aid-carbon-credit-sales/
— Dane County health officials are offering free PFAS testing services for certain homeowners with private wells.
Public Health Madison & Dane County announced it's working with Pace Analytical Services to provide county-funded testing for per- and polyfluoroalkyl substances. This large group of man-made chemicals has been linked to various cancers, thyroid disease, reduced vaccine response, liver damage and other health issues.
Environmental Health Specialist Chee Thao noted experts are still learning about these "forever chemicals," but it's clear they can have long-term impacts on human health.
"Increasing access to well testing will not only help us get a better idea of the amount of PFAS in private wells but more importantly, helps homeowners make informed decisions for their health," Thao said.
According to the release, free PFAS testing is being offered to homeowners living outside of the city of Madison through June 2024, or as long as funding lasts. Eligibility is based on income and the number of household members.
For example, a family of four would need to have an annual household income below $94,650 to qualify, the release shows.
"These tests usually cost hundreds of dollars, but this funding makes it free for those who are eligible," Thao said.
See more from the county on PFAS health effects: https://publichealthmdc.com/environmental-health/environmental-hazards/pfas/pfas-health-effects-ways-to-reduce-exposure
See the release: https://www.wispolitics.com/2023/public-health-madison-dane-county-offers-free-private-well-testing-for-forever-chemicals/
For more of health care news, reports on groundbreaking health research in Wisconsin, links to top stories and more, sign up today for the free daily Health Care Report from WisPolitics.com and WisBusiness.com.
Sign up here: http://forms.gle/o8FtqTLviGJPja8C9
---
Advertisement



Wisconsin REALTORS Association
---
TOP HEADLINES
Milwaukee college prep programs benefit Hispanic students but Black students continue to struggle
https://www.wpr.org/milwaukee-college-prep-programs-hispanic-black-students-blest
Madison 'Fem-preneurs' share their secrets to business success
https://captimes.com/news/business/madison-fem-preneurs-share-their-secrets-to-business-success/article_385add28-efb0-5af6-86b5-72a976866a7c.html
Q&A: Outgoing Wisconsin Veterans Chamber CEO reflects on his time with the organization
https://biztimes.com/qa-outgoing-wisconsin-veterans-chamber-ceo-reflects-on-his-time-with-the-organization/
---
WisBusiness sponsors

---

STORY TOPICS

AGRIBUSINESS ^top^
– USDA grants Wisconsin $1.3M for specialty crop enhancement
http://wisconsinagconnection.com/story-state.php?Id=796&yr=2023

BANKING ^top^
– Associated Bank names new president for private wealth business
https://biztimes.com/associated-bank-names-new-president-for-private-wealth-business/

CONSTRUCTION ^top^
– Milwaukee County family court renovation out for bid
https://dailyreporter.com/2023/08/25/milwaukee-county-family-court-renovation-out-for-bid/

ECONOMY ^top^
– Chronically homeless population rises in La Crosse area
https://lacrossetribune.com/news/local/unsheltered-homeless-la-crosse/article_e2e2ed1e-412f-11ee-8e19-b3a1364d7223.html

EDUCATION ^top^
– Green Bay School Board to vote Monday on closing Wequiock Elementary
https://www.greenbaypressgazette.com/story/news/education/2023/08/25/green-bay-school-board-to-vote-monday-on-closing-wequiock-elementary/70673400007/

ENTERTAINMENT & THE ARTS ^top^
– What is The Vaudette? Here's what to know about Kaukauna's arts underground
https://www.postcrescent.com/story/entertainment/music/2023/08/25/kaukauna-vaudette-is-wisconsins-slice-of-new-york-city-arts-culture/70553319007/

ENVIRONMENT ^top^
– Wisconet provides up-to-date weather information to support Wisconsin farmers, researchers and residents
http://wisconsinagconnection.com/story-state.php?Id=797&yr=2023
– Wildfire smoke caused highest spike of air quality warnings in Wisconsin in more than a decade
https://www.wpr.org/wildfire-smoke-caused-highest-spike-air-quality-warnings-wisconsin-more-decade

HEALTH CARE ^top^
– COVID cases have been rising in Milwaukee since July. It's the new normal for summertime, experts say.
https://www.jsonline.com/story/news/health/2023/08/25/covid-19-cases-hospitalizations-rising-in-milwaukee-wisconsin-eris-subvariant-cdc-eg5-omicron/70678199007/
– Brown County re-formed its mental health subcommittee. What's next?
https://www.greenbaypressgazette.com/story/news/2023/08/25/brown-county-mental-health-subcommittee-needs-focus-strategic-plan/70474032007/

MEDIA ^top^
– Friday night football blitz is deep in the heart of 'Jocko'
https://captimes.com/sports/friday-night-football-blitz-is-deep-in-the-heart-of-jocko/article_c2646d4d-e004-59ba-8ac3-ee5e37bb09d2.html
– Local television news reporter leaving Milwaukee's WISN
https://www.bizjournals.com/milwaukee/news/2023/08/25/local-reporter-leaving-milwaukees-wisn-station.html

POLITICS ^top^
– Governor Evers announces investments in Wisconsin agriculture
http://wisconsinagconnection.com/story-state.php?Id=795&yr=2023
– Green Bay congressman climbs cell tower to raise awareness for broadband issues
https://www.wpr.org/green-bay-congressman-climbs-cell-tower-awareness-broadband

REAL ESTATE ^top^
– This Milwaukee suburb ranked in Realtor.com's hottest ZIP codes
https://www.bizjournals.com/milwaukee/news/2023/08/25/suburb-ranked-realtorcoms-hottest-zip-codes.html

RETAIL ^top^
– With hundreds of Sephora shops open, Kohl's looks to capitalize
https://www.bizjournals.com/milwaukee/news/2023/08/25/hundreds-sephora-shops-open-kohls-capitalize.html
– Sierra outdoor apparel store to open this weekend at Green Bay Plaza ∣ Streetwise
https://www.greenbaypressgazette.com/story/money/2023/08/24/outdoor-apparel-store-sierra-to-open-this-weekend-in-green-bay/70668672007/
PRESS RELEASES ^top^
See these and other press releases:
https://www.wisbusiness.com/press-releases/
Bank of Sun Prairie: Awarded Best Financial Institution
DNR: Seeking public comment for environmental review of city Of Colby Safe Drinking Water Loan Program project