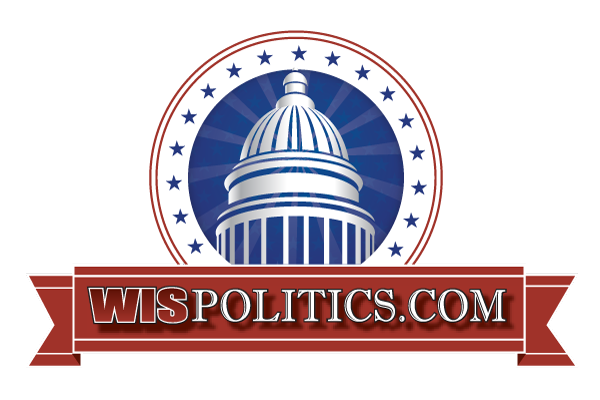 — Attorney General Josh Kaul and U.S. Sen. Tammy Baldwin are accusing Meta of neglecting small businesses in Wisconsin whose social media accounts are hacked.
In a recent letter to Meta Platforms Chief Legal Officer Jennifer Newstead, the state AG and Madison Dem criticize the California company's "inadequate small business customer service." They're urging the business, which operates Facebook, Instagram and WhatsApp, to improve its responsiveness to companies whose accounts are compromised.
"While Meta claims to be 'in the business of small business,' these small businesses can face enormous obstacles to regaining access to their accounts following a hack, resulting in lost income for weeks to months at a time," they wrote.
They reference reporting from outlets including National Public Radio, the Wall Street Journal and the Washington Post documenting the challenges business owners have faced when hackers take over or disrupt their online presence.
The letter notes more than 200 million businesses around the world use Facebook, and smaller companies that use Meta's paid tools provide financial information that can leave them open to hacking and fraud. A Business Insider report from 2021 found more than 533 million Facebook users had their personal information and phone numbers leaked online.
"Recent data breaches by Meta only increase the likelihood that small business users will be hacked through no fault of their own, making Meta's poor reputation for responding to small business users all the more concerning," Kaul and Baldwin wrote.
They argue the company's current customer service system "threatens the ability of Wisconsinites to provide for their families."
They're asking the company to answer a series of questions by March 9, including: how many business users on its platforms have reported being hacked last year and requested help; how long it takes to resolve such issues on average; if Meta suspends transactions from hacked accounts, and others.
Meta did not immediately respond to a request for comment.
See the release: https://www.wispolitics.com/2023/u-s-sen-baldwin-attorney-general-kaul-push-meta-to-answer-for-inadequate-customer-service-to-wisconsin-small-businesses
See the letter: https://www.baldwin.senate.gov/imo/media/doc/Final_2023%2002%2017%20Letter%20to%20Meta%20re%20Small%20Business%20Hacks.pdf
— Those hoping to push back bar time during the Republican National Convention could have three options to get it done: the budget, a standalone bill or a broader package of changes to alcohol laws now in the works.
Various players in Wisconsin's alcohol industry say they've been working on a package of changes to state laws that they hope to present to lawmakers in the near future. The proposals would touch everyone from producers to consumers. The alcohol industry insiders who spoke with WisPolitics.com last week wouldn't say what's in the working draft other than a provision similar to what Gov. Tony Evers put in his budget on extending bar hours during the RNC.
The Tavern League's Scott Stenger added nothing is worth releasing until there's a final deal that can be presented to lawmakers for introduction. He acknowledged similar talks over the past eight years have failed to result in a deal that was signed into law.
"Until we have a consensus and we have legislative authors and everything, it doesn't matter what's in it," he said of the working draft.
Efforts to change Wisconsin's alcohol laws are always touchy. The Tavern League, for example, has pushed in the past for regulations on wedding barns. Wineries have sought to be able to stay open later than 9 p.m. And any tweak to the three-tiered system involving the production, distribution and sale of alcohol has been fraught with challenges because of the heavy hitters involved.
Ryan Prellwitz, former president of the Winery Association and vice president of the Wisconsin Craft Beverage Coalition, said the various players in the alcohol industry are on board with the latest effort in some fashion. But he noted the effort could fall apart as it has in the past.
"All of the right pieces are in place to form the coalition of entities that are interested in seeing this move forward," he said.
See the full story: https://www.wisbusiness.com/2023/provision-to-extend-bar-hours-for-2024-rnc-could-be-part-of-broader-package-to-change-alcohol-laws/
— In the latest round of applications for state broadband expansion grants, applicants requested more than five times as much funding than is available.
The state Public Service Commission, which oversees the Broadband Expansion Grant Program, announced Friday it had received 74 applications seeking $73.7 million in total funding.
The commission says it expects to award up to $14.1 million in grant funding for broadband internet expansion. That represents the rest of the state funds allocated to this purpose for the 2021-23 budget period, according to the PSC.
"The high demand for our State Broadband Expansion Grant funding demonstrates the great need across Wisconsin for improved infrastructure now — including to areas with slow service and difficult, high-cost areas like dense forests, granite bluffs, and cranberry bogs," PSC Chairperson Rebecca Cameron Valcq said in a statement.
Commissioners will evaluate grant proposals with an eye toward matching funds, public-private partnerships being leveraged, potential impact and economic development. Grant recipients are expected to be announced this summer, the PSC says.
Gov. Tony Evers in his budget address proposed investing $750 million into the grant program, with at least $75 million awarded annually, the agency's release notes.
See the list of applicants and their proposed projects here: https://psc.wi.gov/Documents/broadband/FY23StateGrantAppReport.pdf
See the PSC release: https://www.wispolitics.com/2023/public-service-commission-receives-74-applications-requesting-more-than-73-million-from-state-broadband-expansion-grant-program
<br><b><i>Top headlines from the Health Care Report … </b></i>
— WARF is touting a specialized "nanoparticle" developed by UW-Madison scientists that can help cancer patients' immune systems target their own tumors as part of a combination therapy.
And UW Health and SSM Health are partnering to expand orthopedic surgery access in the Madison area starting in March.
<i>For more of the most relevant news on COVID-19, reports on groundbreaking health research in Wisconsin, links to top stories and more, sign up today for the free daily Health Care Report from WisPolitics.com and WisBusiness.com.</i>
Sign up here: http://forms.gle/o8FtqTLviGJPja8C9
#TOP STORIES#
# The rise of remote work hasn't been even across all Wisconsin counties
# Brewers see positive reaction to Gov. Evers' $290M proposal for American Family Field
# State getting $80 million for venture fund, expansion of other programs for entrepreneurs
#TOPICS#
# AGRIBUSINESS
– Connecticut aged gouda named 2023 U.S. champion cheese
http://wisconsinagconnection.com/story-state.php?Id=230&yr=2023
– Wisconsin tree champions lauded for community service
http://wisconsinagconnection.com/story-state.php?Id=229&yr=2023
# EDUCATION
– Carla Vigue gives back to Native community as UW tribal relations director
– Over half of MMSD substitute slots go unfilled, records show
– $1.5 million gifted to Marquette University for its wellness and recreation center project
# ENVIRONMENT
– Evers addresses PFAS in budget plan
# FOOD AND BEVERAGE
– With shawarma and baklava, Petra Bakery looks on the bright side
# MANUFACTURING
– Appleton-based manufacturer opens technology center near downtown Milwaukee
# NONPROFIT
– United Way of Greater Milwaukee & Waukesha County announces 2023 campaign co-chairs
# POLITICS
– Senators reintroduce bipartisan bill to tackle military hunger
http://wisconsinagconnection.com/story-state.php?Id=231&yr=2023
# REAL ESTATE
– After Drew Tower dropped for car wash, Tosa neighbors, mayor want something in-between
– See inside an opulent Oconomowoc lake home listed for $4.5M: Open House
– How United Way will help bring 43 affordable housing units to Green Bay
# RETAIL
– Aaron's Reef aquatic pet store opens in downtown La Crosse
# TOURISM
– Beloit Film Festival entertains, challenges mindsets
# TRANSPORTATION
– Why is there a long line of railcars parked on the tracks near Spooner?
# UTILITIES
– Dairy renewable gas facility under way in Darlington
# PRESS RELEASES
<i>See these and other press releases:
https://www.wisbusiness.com/press-releases/ </i>
Madison Reading Project: Rolls out campaign for all-accessible Big Red Reading Bus
Wisconsin Public Education Network: Celebrates Public Schools Week