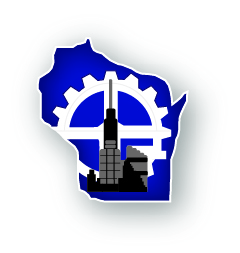 Attorney General Josh Kaul and U.S. Sen. Tammy Baldwin are accusing Meta of neglecting small businesses in Wisconsin whose social media accounts are hacked.
In a recent letter to Meta Platforms Chief Legal Officer Jennifer Newstead, the state AG and Madison Dem criticize the California company's "inadequate small business customer service." They're urging the business, which operates Facebook, Instagram and WhatsApp, to improve its responsiveness to companies whose accounts are compromised.
"While Meta claims to be 'in the business of small business,' these small businesses can face enormous obstacles to regaining access to their accounts following a hack, resulting in lost income for weeks to months at a time," they wrote.
They reference reporting from outlets including National Public Radio, the Wall Street Journal and the Washington Post documenting the challenges business owners have faced when hackers take over or disrupt their online presence.
The letter notes more than 200 million businesses around the world use Facebook, and smaller companies that use Meta's paid tools provide financial information that can leave them open to hacking and fraud. A Business Insider report from 2021 found more than 533 million Facebook users had their personal information and phone numbers leaked online.
"Recent data breaches by Meta only increase the likelihood that small business users will be hacked through no fault of their own, making Meta's poor reputation for responding to small business users all the more concerning," Kaul and Baldwin wrote.
They argue the company's current customer service system "threatens the ability of Wisconsinites to provide for their families."
They're asking the company to answer a series of questions by March 9, including: how many business users on its platforms have reported being hacked last year and requested help; how long it takes to resolve such issues on average; if Meta suspends transactions from hacked accounts, and others.
Meta did not immediately respond to a request for comment.
See the release: https://www.wispolitics.com/2023/u-s-sen-baldwin-attorney-general-kaul-push-meta-to-answer-for-inadequate-customer-service-to-wisconsin-small-businesses
See the letter: https://www.baldwin.senate.gov/imo/media/doc/Final_2023%2002%2017%20Letter%20to%20Meta%20re%20Small%20Business%20Hacks.pdf