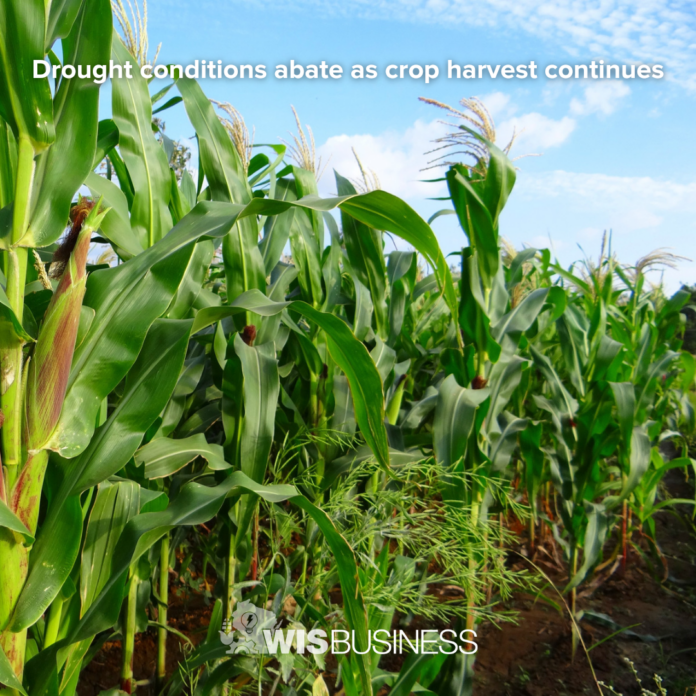 Wisconsin farmers are finally getting some relief from the ongoing drought as rainfall across much of the state has improved crop conditions.
That's according to the latest crop progress report from the USDA's National Agricultural Statistics Service, which shows harvesting of oats, winter wheat and potatoes is proceeding ahead of last year's rate.
As of the end of last week, 68 percent of oats for grain had been harvested, which is two days ahead of last year's rate but equal to the average rate.
Ninety-five percent of the winter wheat crop had been harvested — five days ahead of last year and one day ahead of the average.
And 18 percent of the potato crop had been harvested, which is four days ahead of last year but equal to the average.
Meanwhile, corn silking was 95 percent complete and 64 percent of corn had reached the "dough" stage of development, as starch accumulation changes the consistency of the kernels. The report shows that's three days ahead of last year's progress, and two days ahead of the five-year average.
Plus, 94 percent of the soybean crop was blooming and 80 percent was setting pods — another indication of plant maturity. That's one day behind last year and two days behind the average.
Though much of the state is still experiencing a drought, the National Integrated Drought Information System shows conditions are improving somewhat. A total of 3.9 million state residents are in areas of drought, but that figure has declined 20.3 percent since last week.
In order of descending severity, 0.7 percent of the state is under exceptional drought conditions, while 10.6 percent is under an extreme drought, 31.6 percent is under a severe drought, 35.5 percent is under a moderate drought and 18.3 percent is abnormally dry.
The only area of exceptional drought is at the state's northernmost border, on the shore of Lake Superior. The areas of extreme drought are more scattered, but the largest portions are in the state's northwestern, central and southwestern regions.
See the USDA report: https://www.wispolitics.com/wp-content/uploads/2023/08/230821USDAcrops.pdf
See the NIDIS site: https://www.drought.gov/states/wisconsin
–By Alex Moe