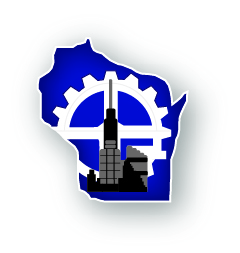 Federal officials have announced more than $20 billion in transit funding for fiscal year 2022, including about $116 million for Wisconsin.
In a media briefing, Transportation Secretary Pete Buttigieg said the national figure represents 58 percent more funding than was provided in fiscal year 2021.
"It also represents the largest transit funding allocation in American history," he said yesterday. "These dollars will build, maintain and expand transit opportunities across the nation."
According to a funding breakdown from the White House, the Milwaukee area is getting over $32 million, while Madison is getting over $12 million, Appleton is getting just under $4 million, Green Bay is getting over $3 million and Kenosha is getting about $123,000.
Meanwhile, the Minneapolis-St. Paul area, which includes part of Wisconsin, is getting over $116 million, the fact sheet shows. And the Round Lake Beach-McHenry-Grayslake area, covering parts of Illinois and Wisconsin, is getting nearly $17 million.
A release from the U.S. Department of Transportation says the funding increases authorized under the Bipartisan Infrastructure Law will support transit agencies purchasing new buses and railcars, addressing repair backlogs, transitioning to new transportation technologies to "address the climate crisis" and modernizing their fleets.
"With this new funding, we can reduce congestion, we can decrease wait times for commuters ready to get home and see their kids, and of course also reduce pollution and create good-paying jobs," Buttigieg said.
See the allocations for states here: https://www.wisbusiness.com/wp-content/uploads/2022/04/FTA-FY22-State-Allocations.pdf
See the allocations by urbanized area here: https://www.wisbusiness.com/wp-content/uploads/2022/04/FTA-FY22-UZA-Apportionments.pdf 
–By Alex Moe