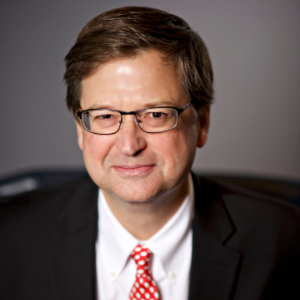 Wisconsin is faring well so far in this year's World Championship Cheese Contest, which brings in thousands of product entries and dozens of judges from around the world. 
That's according to John Umhoefer, executive director of the Wisconsin Cheese Makers Association. The group has been hosting the international contest since 1957 as part of its mission to improve the quality of the state's dairy industry. While cheese may be the focus, it also features butter, yogurt, whey and other such products.
As of yesterday afternoon, when about 120 of the 141 classes were judged, Wisconsin had earned 39 gold medals. That's compared to 12 for New York, seven for Idaho and three for California.
"Wisconsin does very well, generally, in the contest," Umhoefer said yesterday in an interview.
He explained the contest narrows down about 90 cheese categories that are eligible for the top award to the top 20 before the final winner is selected. The 2022 World Champion Cheese will be announced this afternoon after all the judging has wrapped up.
This year's contest, held in Madison, includes about 3,000 dairy product entries from 29 countries and 33 U.S. states. While members of the public were not invited this year due to the pandemic, about 60 expert judges and 200 volunteers are taking part. Umhoefer said industry representatives including executives, marketers, researchers and others are also in attendance. 
While the contest itself doesn't have a large economic impact in the state, Umhoefer said it helps strengthen Wisconsin's prestige as a global leader in cheesemaking.
"We've got judges here from Switzerland and France and Italy and all around the world — New Zealand, Australia — they don't question that there's a cheese contest in Wisconsin," he said. "It makes perfect sense to them. This really, to them, is the beating heart of the U.S. dairy industry. So it does burnish our reputation."
This year's winning cheese will be announced virtually today at 2 p.m. after the top 20 cheeses are posted.
"Generally there's been Wisconsin in there, and generally we've had a lot of foreign winners overall actually," Umhoefer said. "It's always that battle between those European cheese styles that have been dominating and American. We win a lot of golds and we're always looking to win that best of show."

Watch the livestream this afternoon here: https://worldchampioncheese.org/
See more contest details: https://www.wischeesemakersassn.org/news/world-championship-cheese-contest-judging-now-underway
Listen to a recent WisBusiness.com podcast with Umhoefer: https://www.wisbusiness.com/2021/wisbusiness-the-podcast-with-john-umhoefer-executive-director-of-the-wisconsin-cheese-makers-association/ 
–By Alex Moe