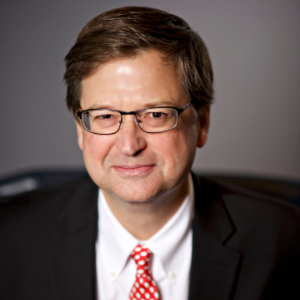 This week's episode of "WisBusiness: the Podcast" features a conversation with John Umhoefer, executive director of the Wisconsin Cheese Makers Association.
He discusses some of the top growth markets for Wisconsin cheese exports, highlighting some trends in cheese consumption for certain Asian and Middle Eastern countries. He also points to the importance of Mexico and Canada as consumers of cheeses made in the state.
Umhoefer explains how the pandemic has affected U.S. cheese consumption, as well as supply chain issues. He describes an "amazing roller coaster ride" in 2020 due to the economic shutdown caused by the pandemic.
"The cheese price at the wholesale level went to a record low of a dollar per pound, and then eight weeks later it went to a record high of three dollars a pound when things began to open up in the summer of 2020," he said. "None of the supply chain had any cheese because they basically put a halt on things. It was a crazy ride in 2020, and we're still feeling the effects. Some are positive, some are negative."
The discussion also touches on some of the Cheese Makers Association's top lobbying priorities, including a "truth-in-labeling" effort to restrict the usage of certain dairy product names like cheese and milk.
Listen to the podcast below, sponsored by UW-Madison: