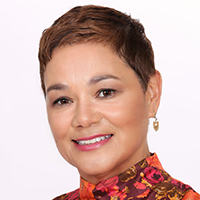 This week's episode of "WisBusiness: the Podcast" is with Sheri Johnson, director of the UW Population Health Institute.
She shares her perspective on the latest Wisconsin Population Health and Equity Report Card, which detailed disparities in mortality and provided a number of policy suggestions. It shows that state residents with lower education levels, as well as certain ethnic and racial groups, tend to have higher mortality rates.
Johnson explained the report card is based on a model developed by the institute's MATCH group, which stands for Mobilizing Action Toward Community Health.
"That model really demonstrates that community conditions are shaped by social and institutional power, and that policies and systems and environments are key to driving how long and how well people live," she said.
The report's recommendations include providing more funding for community health centers, supporting access to affordable housing, expanding eligibility for BadgerCare Plus, and many more.
"It's a real call to action, to say 'what could we be doing differently to enact policies and systems that create the types of conditions that would lead to better educational outcomes, and outcomes that then lead to better health," she said. 
See the full report here:
https://uwphi.pophealth.wisc.edu/wp-content/uploads/sites/316/2022/03/2021WIPopHealthEquityReportCard_FINAL.pdf