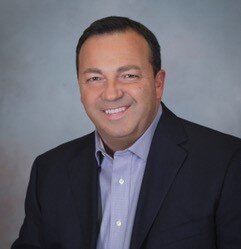 This week's episode of "WisBusiness: the Podcast" is with Scott Suder, president of the Wisconsin Paper Council.
Suder provides an update on the council's ongoing efforts to land an up to $100 million federal grant for the state's paper industry. After being selected for a $500,000 grant for planning and other advance work, the council and other members of the grant coalition last month submitted an application for the next phase of the competition.
"Our coalition has worked very, very hard to really put forward a proposal that is going to move Wisconsin's paper and forestry industry into the next century," he said.
In an earlier report, the Paper Council-led coalition estimated 2,500 new jobs and $2 billion in new economic output would be created over the next decade if its proposal is funded and put into action.
Suder said he's hopeful the coalition will learn "sometime around August, maybe September," which applicants have been awarded funding by the Economic Development Administration through the grant program.
"It's research and development, it's innovation for future markets, it's also R&D for Wisconsin's forestry industries," he said. "We have plans for a huge innovation center so we can do the research, some of the research at least, for the industry right here in Wisconsin."
Listen to the podcast below, sponsored by UW-Madison: