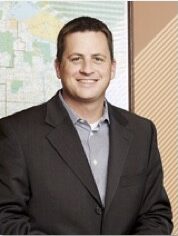 This week's episode of "WisBusiness: the Podcast" is with Dustin Hinton, president and CEO of UnitedHealthcare in Wisconsin and Michigan.
He discusses the health insurer's plans to launch a new health plan for employers in southeastern Wisconsin at the start of 2023. UnitedHealthcare last month announced it would be introducing the NexusACO accountable care organization to the Wisconsin market in January.
Advocate Aurora Health, Froedtert Health and Medical College of Wisconsin and Children's Wisconsin will be "tier 1" providers for the benefit plan in eight southeastern counties: Milwaukee, Ozaukee, Racine, Sheboygan, Walworth, Washington, Waukesha and Kenosha.
"This is exciting for us, because typically we've offered a broad network where … our members have the choice to go anywhere," he said. "But what happens here is, we have that extra benefit for tier 1 providers, because we are doing a lot of behind-the-scenes work with the systems … so that they can help the member close gaps in care."
Hinton explains the health plan aims to deliver "a better experience for the member, and hopefully improves their overall health." Plus, he says it will provide cost savings for both employers and members.
He also shares his perspective on the latest industry trends, touching on the move toward eliminating out-of-pocket costs for certain critical prescription drugs such as insulin. 
Listen to the podcast below, sponsored by UW-Madison: