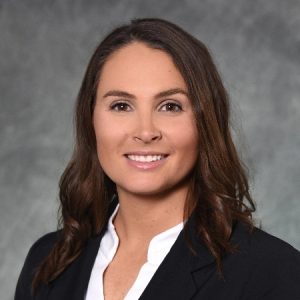 This week's episode of "WisBusiness: the Podcast" is with Diamond McKenna, CEO of Diamond Assets in Milton.
The company provides technology consultation and recycling services to schools, businesses, health care providers, government entities and other customers. Diamond Assets operates in every U.S. state.
"We thought we would test the market and see if it was really as feasible as we thought it would be, and it just grew," she said. "In 2018, we were number seven on Inc.'s top-growing private business list. It's really been a whirlwind. We do a lot of business in Wisconsin, but we're all over the country."
While the company has since expanded to a wide array of industries, it got its start in the education space in 2014.
"Education will always hold a special place in what we do," she said. "It gave us our purpose and that purpose doesn't go away. We want to make sure that kids and teachers have that equipment necessary to be productive."
McKenna also discusses how the business has been grappling with supply chain challenges, highlighting a shortage of box labeling materials. 
Listen to the podcast below, sponsored by UW-Madison: