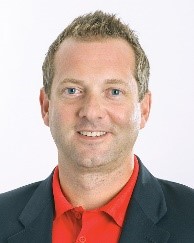 This week's episode of "WisBusiness: the Podcast" is with Ben Lipari, assistant vice president of resource development for Alliant Energy. 
Lipari discusses the company's renewable energy transition plans, outlined in Alliant Energy's Clean Energy Blueprint that includes cutting all coal from its generation fleet by 2040.
"Clean energy has become more cost-effective and delivers critical economic and environmental as well as financial benefits to the customers and communities that we operate in," he said. "Investing in solar energy means reducing our long-term reliance on coal-powered generation as we work toward achieving our carbon reduction goals."
The company's recently completed Bear Creek Solar Project is the first of 12 utility-scale solar projects being developed across Wisconsin. Lipari said three more are expected to come online later this year.
"That would leave eight additional projects that are in various degrees of construction, and we expect most of those to be completed by the end of '23 with potential for some of the projects to be completed in early '24," he said.
Lipari also discusses how the company has been navigating supply chain challenges, and shares his thoughts on other industry trends such as the rise of community solar generation.
Listen to the podcast below, sponsored by UW-Madison: