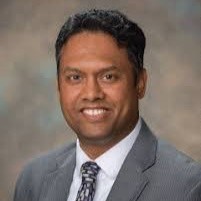 This week's episode of "WisBusiness: the Podcast" is with Amit Acharya, chief research officer and system vice president for Advocate Aurora Health.
He discusses a new partnership between the health system's Research Institute and Forward Biolabs, a life science coworking and incubator space based in Madison. As part of the new sponsorship, Advocate Aurora will be providing laboratory services, instrumentation and scientific capabilities to participating biotech companies.
"By doing this, we are investing into the scientific minds of those companies and the entrepreneurial journey of those scientists," he said. "The long-term goal for us is … we can have innovation right here within the state and within the region, whereby it really accelerates scientific discoveries."
Acharya stressed the positive impact that the partnership aims to have on community health in the region.
"Scale matters when it really comes to elevating the quality of care for our community and our patients, so they live well," he said.
He noted the Advocate Aurora Research Institute is looking to double its research impact over the next three to five years, by focusing on areas including cardiovascular health, neuroscience, cancer care and behavioral health. 
Listen to the podcast below, sponsored by UW-Madison: