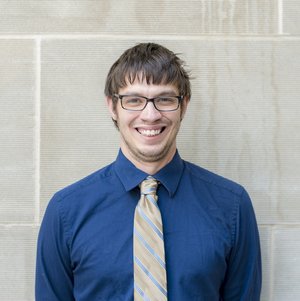 This week's episode of "WisBusiness: the Podcast" is with Adam VanSpankeren, the manager of the Covering Wisconsin navigator program.
He discusses the ongoing open enrollment period for Healthcare.gov plans, which began Nov. 1 and runs through Jan. 15.
Covering Wisconsin is a nonprofit group affiliated with the UW-Madison Division of Extension that has provided navigator services since 2014. Navigators provide free assistance to help people get connected with health insurance, VanSpankeren explained.
"Both for the Affordable Care Act — so Healthcare.gov insurance, marketplace insurance, you may hear all those terms get thrown around — as well as Medicaid and BadgerCare," he said. "We're always looking at those public benefits and trying to find the best program for people."
Along with directly helping people navigate the health insurance landscape, Covering Wisconsin also provides educational materials on insurance-related topics.
VanSpankeren says navigators in the state "had a really strong start" to this year's open enrollment period, suggesting that "people are feeling confident" in the health insurance marketplace.
He also notes the COVID-19 pandemic public health emergency will likely affect enrollment trends this year. That's because people on Medicaid who would typically move into the marketplace due to income changes are able to stay in the program throughout the emergency period.
"Which means that enrollment numbers may be down a little bit for a while, but not necessarily the whole next year," he said. "Because once the public health emergency ends, those people will have to renew their coverage for Medicaid or BadgerCare and a lot of them are actually going to be eligible for the marketplace." 
Listen to the podcast below, sponsored by UW-Madison: