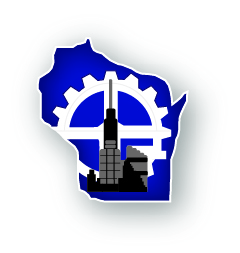 With federal reimbursement ending for hospitals providing COVID-19-related care to thousands of uninsured, the Wisconsin Hospital Association argues public health departments will need to take on more of this work.
"The ending of reimbursement for testing and vaccination to hospitals should rightly result in transitioning certain public health functions back to public health departments whose responsibilities include communicable disease testing and vaccination," WHA told WisBusiness.com in a recent statement.
Since February 2020, the federal government has been reimbursing hospitals at Medicare rates for COVID-19 testing, vaccination and treatment provided to patients without health insurance, WHA explained. The group notes Medicare reimburses hospitals at about 27 percent below what it costs them to provide care.
According to WHA, funding for testing and treatment reimbursement ended March 22 and funding for vaccination will end April 5 as money allotted for this program has run out.
In response to WHA's remarks, the state Department of Health Services noted vaccination and testing "remain key strategies" in the state's effort to fight the pandemic.
"We are monitoring the recent federal decisions and are connecting with health system and health provider partners across the state to assess how it will impact our collective work to protect the health of people across the state, especially those most at risk and most vulnerable," DHS said in an emailed statement.
As of March 3, the latest date covered in the data provided by WHA, Wisconsin hospitals had received a total of nearly $18 million in reimbursement for COVID-19 testing, over $23 million for treatment and about $5 million for vaccination of uninsured patients.
WHA says hospitals and health systems in the state have been "providing services beyond the norm and filling gaps in the public response … which are typically functions of state and local public health agencies." The group says these providers have been "uncompensated or undercompensated" for filling this role.
"Beyond reimbursement, shouldering the burden of vaccine administration and community testing during successive surges of COVID-19 further strained frontline workers desperately needed to provide care to patients filling hospitals and primary care clinics with COVID and non-COVID related ailments," WHA said.
Still, the organization says it will continue to serve patients regardless of their ability to pay or if they've been unable to get insurance coverage.
"However, when providers aren't reimbursed for services provided to individuals who are uninsured, those costs get shifted in a hidden health care tax to employers and businesses," WHA said. 
–By Alex Moe