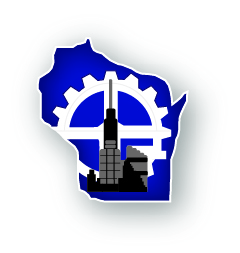 A Madison-based health tech startup called Voximetry will be heading to Silicon Valley next month to meet with potential investors after winning this year's Pressure Chamber pitch contest. 
"We'll have an opportunity to pitch our company there, and if we're lucky, we'll find people who are interested in supporting us both in a current round we're trying to close or in the next round," CEO Sue Wallace said in an interview. "It's more than a little bit like online dating … you just have to talk to a lot of people before you find the one or two that's a good fit."
Voximetry on Tuesday was named the winner of Pressure Chamber, held by the Greater Madison Chamber of Commerce as part of the Forward Festival event series in Madison. The chamber has planned the trip to San Francisco for the end of September, according to Wallace.
The business aims to raise $2.5 million in seed funding, and Wallace said "quite a few people" are expressing interest. She hopes to close the round by Halloween.
Voximetry was founded in 2016 by a group of scientists specializing in medical physics. Its software platform is used to personalize radiopharmaceutical therapies used in late stage cancers, primarily prostate cancer, Wallace explained.
She said 50,000 men every year will go through the standard treatment process including surgery, chemotherapy and other measures but will "still not have beat this terrible disease." At that point, radiopharmaceutical therapy is used. But Wallace described the current approach as "one size fits all," with every patient getting the same dosing and therapy cycles.
"They're kind of overdosing or underdosing everybody," she said. "We've built a software product called Torch [that] will analyze pre-therapy images in order to model each individual's unique metabolism and drug interaction relative to the specific therapy they're going to receive."
That information helps clinicians craft a personalized treatment plan, which has been shown to result in a 71 percent increase in tumor response and 16 months of improved survival, she said.
"The patients and the clinicians really care about trying to personalize these treatments … it's just emerging, so we're trying to get it out there now in people's hands, because we think it can really make a difference," Wallace said.
The company has spent $3.1 million to date on the platform, she noted. While the company has benefited from federal and state grant funding, Voximetry has just begun the process of seeking venture capital investment. After submitting for approval by the FDA, Wallace expects to get market clearance for commercial sales in the United States by the end of the year.
"At this point, we really want to invest for commercial growth and we can't do all of that with grant funding," she said.
–By Alex Moe