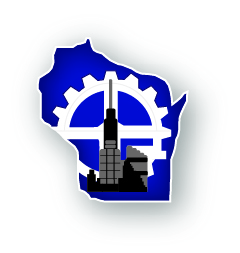 A federal lawmaker from Virginia is leading an effort to prohibit the United States Postal Service from proceeding with a truck contract with Oshkosh Defense unless at least 75 percent of the vehicles are electric or zero-emission.
The legislation, called the Green Postal Service Fleet Act of 2022, is from Democratic U.S. Rep. Gerald Connolly. The contract in question is reportedly worth around $11 billion.
Connolly wrote on Twitter the bill has 68 cosponsors and aims to "put an end to DeJoy's contract for gas-guzzling delivery vehicles," referring to U.S. Postmaster General Louis DeJoy.
His remarks come on the heels of the U.S. Senate passing the Postal Service Reform Act, an over $100 billion effort to overhaul elements of the USPS including how health care coverage for its employees is handled. It would also require USPS to create an online dashboard for tracking delivery times, among other changes. The bill passed the U.S. House last month.
In response to Connolly's legislation, Oshkosh Defense said its contract with USPS allows for flexibility in the types of vehicles provided.
The company said in a statement that USPS "will be able to replace their fleet of 30+ year-old Long Life Vehicles (LLV) with a much more sustainable fleet of both zero-emission battery electric vehicles (BEV) and low-emission internal combustion vehicles (ICE), built on a common chassis," pointing to the company's "next generation delivery vehicle," or NGDV.
"Under the NGDV Contract, Oshkosh can produce any mix of BEV and ICE vehicles, up to 100% BEVs, that the USPS wants. The NGDV contract provides the USPS with the flexibility to order a higher proportion of battery electric vehicles as funding becomes available," the company said.
See the bill text here: https://connolly.house.gov/uploadedfiles/green_postal_service_fleet_act_of_2022.pdf 
–By Alex Moe