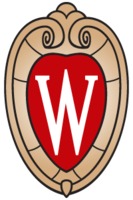 A study led by UW-Madison authors found carbon emissions of corn ethanol produced to meet the Renewable Fuel Standard could be 24 percent higher than from the equivalent amount of gasoline.
"It basically reaffirms what many suspected, that corn ethanol is not a climate-friendly fuel and we need to accelerate the shift toward better renewable fuels, as well as make improvements in efficiency and electrification," said Tyler Lark, lead study author and a scientist with the Great Lakes Bioenergy Research Center and Nelson Institute for Environmental Studies.
Meanwhile, the national Renewable Fuels Association is disputing the results of the study, arguing the authors cherry-picked their data.
The study results were published this week in the Proceedings of the National Academy of Sciences, about 15 years after the federal law establishing the Renewable Fuel Standard was put in place. Under the law, fuels have to achieve a 20 percent reduction in greenhouse gas emissions to be counted as renewable, a release from the university shows.
In a 2010 analysis, the U.S. Environmental Protection Agency estimated corn ethanol emissions to be some 21 percent lower than gasoline. But Lark says the EPA analysis estimated a very small change in domestic land use, which turned out not to be the case.
Still, he said "no one expected" the changes that were seen, as cropland area in the United States had been declining for the previous 30 years. But over the past decade or so, the study found cropland area expanded while land used for rotating soy and wheat crops was repurposed to produce only corn.
"The EPA's original estimates suggested that U.S. land use change would sequester carbon and help improve the carbon footprint of ethanol. But in retrospect, we now know it did just the opposite," Lark said. "Rather than reduce the carbon intensity of ethanol to 20 percent lower than gasoline, it looks like it actually increases it to that much higher than gasoline."
Wisconsin is the ninth-largest ethanol producing state in the country, with nine ethanol plants producing over 500 million gallons each year, according to the Wisconsin Corn Growers Association. These plants use about 37 percent of the state's corn crop. Ethanol production in the state generates $4.2 billion in economic activity, the group says.
The Wisconsin Corn Growers Association declined to comment on the study results and pointed to the statement released by the Renewable Fuels Association. RFA President and CEO Geoff Cooper says the authors "precariously string together a series of worst-case assumptions," calling the study "completely fictional and erroneous."
"The claims in this report simply don't align with reality and the facts on the ground, and the paper reads more like a fantasy novel than a genuine piece of academic literature," Cooper said in a statement.
Along with scientists from UW-Madison, other authors on the study include researchers from the University of California-Davis, Kansas State University and the University of Kentucky.
See the full study here: https://www.pnas.org/content/119/9/e2101084119
See the RFA's response: https://ethanolrfa.org/media-and-news/category/blog/article/2022/02/setting-the-record-straight-on-the-environmental-outcomes-of-the-renewable-fuel-standard- 
–By Alex Moe