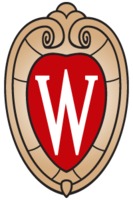 As government officials investigate a case of highly pathogenic avian influenza in Wisconsin, a UW-Madison professor is creating a vaccine to protect birds from the virus.
Adel Talaat, a professor of microbiology in the UW School of Veterinary Medicine, is using genetic sequencing data from a number of different avian influenza strains to develop the vaccine. It's not available yet for commercial purposes but Talaat hopes to contribute to future outbreak prevention efforts, according to a release from the university.
"When dealing with animals, especially poultry, it's important to keep in mind that we would need to be able to vaccinate an entire flock," he said. "We also need to think about how to make this technology inexpensive so it will be economically viable."
After a case of HPAI was identified earlier this month at a poultry farm in Jefferson County, the site was quarantined by state officials, a release from the USDA shows. The federal agency says it's working with local partners to "actively look for the disease" in commercial operations, live bird markets and in populations of migratory wild birds.
The UW-Madison release shows HPAI viruses are "highly lethal" to farmed poultry but aren't as dangerous for wild birds that can quickly spread them.
The Wisconsin Veterinary Diagnostic Laboratory has been tracking the spread of HPAI as these migrating birds have spread the virus around the United States in recent months. WVDL Director Keith Paulson says in the release the lab has been "really good at controlling the virus by finding it quickly and establishing these control zones." A previous HPAI outbreak occurred in 2015, according to a DATCP release.
Meanwhile, the WVDL is expanding a facility in Barron to improve its testing abilities after $10 million in related funding was approved in the 2021-2023 biennial budget, the UW-Madison release shows. It's expected to be finished by 2026.
See the UW-Madison release: https://news.wisc.edu/uw-madison-works-to-protect-wisconsin-poultry-from-avian-flu/
See a recent DATCP release on the state's HPAI response: https://datcp.wi.gov/Pages/News_Media/20220314HPAIJeffersonCounty.aspx
–By Alex Moe