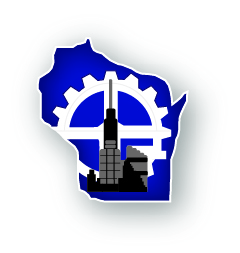 — A recent analysis from UW-Extension's economic development division finds five different measures of inflation all show rising prices.
"This suggests that the underlying inflationary pressures are not due to the unique way in which the [consumer price index] for all items is calculated," report authors wrote. "Even with energy and food removed, the CPI and [personal consumption expenditures] price indices are increasing."
The report, part of the Wisconsin IDEA series, highlights various factors driving the current high inflation rates. These include: the pandemic shutdowns of the economy disrupting supply chains and causing "demand to outstrip supply;" federal stimulus policies feeding higher levels of pent-up demand; and businesses previously cutting back on services and packaging sizes through a strategy of "shrinkflation" to keep prices lower.
"For example, rather than raise the price of coffee, firms went from twelve to ten [ounce] packages while retaining the same price," they wrote. "With higher rates of inflation, some firms see opportunities to raise depressed prices."
Report authors highlight a "debate" among economists of the best measure for tracking inflation, noting some question if the consumer price index overstates or understates inflation. For example, since CPI is based on a set of consumer goods and services, some economists note it doesn't capture the prices paid by businesses.
Other metrics included in the report include: the Gross Domestic Price Deflator, measuring the aggregate prices of all U.S. goods and services; and the Personal Consumption Expenditures Price Index, covering more expenditures than the CPI.
By combining all of these metrics, including variations of the CPI and PCE excluding food and energy, the report illustrates how prices are increasing across a wide range of goods and services amid the current period of inflation.
Still, the report also notes the current rate of inflation is "not above some historic highs," pointing to the early 1970s and 1980s.
The report was authored by Steven Deller, a professor in agricultural and applied economics, and Brandon Hofstedt, Community Economic Development program manager within the Community Development Institute.
See the report:
–By Alex Moe