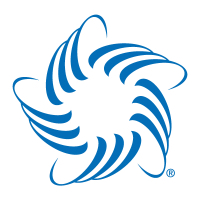 The Wisconsin Technology Council has updated its estimate for 2021 early-stage investment in Wisconsin to $852 million. 
That's up from the $810 million figure announced by the Tech Council earlier this month, capturing more investments that occurred last year. It's well above the state's previous annual record of $483.6 million in 2020.
The update was provided yesterday during a webinar hosted by the Tech Council.
Joe Kremer, director of Tech Council Investor Networks, says the organization will continue to collect data in the next several months and will publish its Wisconsin Portfolio Report in the spring. He noted the investment total came from 119 companies — five more than last year.
"This is great, and it's a great trajectory and we want to keep it up. But we definitely don't want to take our foot off the pedal because we still have a long way to go … before we start getting equal with our neighbors," he said.
He noted the top deals in the state "keep getting larger" over the years and have driven the overall growth in funding. In 2019, the seven largest deals were under $25 million each, while none of the top 10 deals from 2021 were under $20 million.
"We've been raising more dollars for each of these companies as they're growing, and they're becoming successful and moving forward," Kremer said.
The 10 largest deals from 2021 were: Fetch Rewards, with $210.7 million; SHINE Technologies, $150 million; Redox, $45 million; Veda Data Solutions, $45 million; Leo Cancer Care, $25.3 million; DataChat, $25 million; Rentable, $22.5 million; FlexCompute, $22.5 million; Elephas Biosciences, $21 million; and Sellars Absorbent Materials, $20.5 million. 
See earlier coverage with more details on the Tech Council figures: https://www.wisbusiness.com/2022/early-stage-investment-last-year-hit-record-high-810-million/
–By Alex Moe