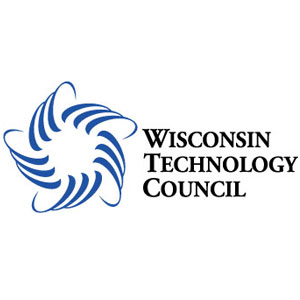 Wisconsin companies set a new record for early-stage investment last year with at least $810 million in angel and venture capital funding.
That's according to new data from the Wisconsin Technology Council released ahead of the group's annual "Wisconsin Portfolio" report. Tech Council President Tom Still said more than $600 million of that total was from around 15 large deals, which he calls "really good news" for the state.
"That means companies that once upon a time were basically startups are growing, maturing and attracting investment from beyond our borders," Still said in an interview. "That maturation process is important. At the same time, there were obviously a number of smaller deals that were a part of this too — and that's equally healthy."
Based on investment details tracked by the Tech Council, the previous annual record of $483.6 million was set in 2020. Last year's total outstripped that number by more than $300 million, with 111 deals identified so far. Still added both the total number of deals and dollar figure for 2021 are likely to increase once figures are finalized in the spring.
While the total raised last year was significantly higher, Still added the median deal size remains near $1 million, similar to the previous year. That means the state continues to see a fair amount of small and medium deals as well, he explained.
Figures from the past five years illustrate how the state's startup ecosystem has evolved. Totals for early-stage investment were $276.2 million in 2016, $231 million in 2017, $300.7 million in 2018, $454.4 million in 2019, and $483.6 million in 2020.
"I think it's a combination of having the right technology, the right people, and the right company valuations," Still said. "We continue to see interest from investors from outside Wisconsin, who are aware of the healthy environment here."
But Wisconsin is still lagging many other states, and remains "well outside" the top 10 U.S. states for angel and venture capital. The Tech Council release notes Minnesota's early-stage investments "have leveled off" in recent years, but the state still had $1.34 billion in deals in 2021. And Colorado — which has a similar population size to Wisconsin — saw $6.5 billion in investments last year, driven by the growing Denver area.
"We still have a lot of work to do, in terms of bringing to light even further the kinds of good deals, and good companies and managers that are in Wisconsin," Still said. "But it's a good start."
A handful of companies including Fetch Rewards, SHINE Medical Technologies, VedaData, Redox and DataChat collectively raised about $475 million of the total amount, while eight other companies raised about $135 million. Still said the companies landing the largest deals are "largely representative" of the state's strengths, covering advanced manufacturing, health care, digital health and other sectors.
Along with these larger deals, the average round size for Wisconsin last year reached a record-high $7.3 million, marking an increase from $4.2 million in 2020. About two-thirds of the investments tracked for last year were in health care and information technology, making up 87 percent of all dollars invested, the release shows.
In line with previous years, Madison and the state's southeast region made up about three-fourths of the deals identified so far, while Green Bay and the Fox Valley represented around 12 percent.
The Tech Council gathers information for the "Wisconsin Portfolio" report through a number of data sources, including surveys of the group's Investor Networks members. Joe Kremer, director of the Tech Council Investor Networks, says the "major deals" seen in 2021 demonstrate the continued development of Wisconsin's startup ecosystem.
"Angel and venture capital can be 'lumpy' from year to year, so it remains to be seen whether 2022 will be equally successful," Kremer said in the release.
The 14th annual Wisconsin Portfolio report will be published in the spring, including updated numbers on last year's investment activity.
See reports from previous years: https://wisconsintechnologycouncil.com/publications/wisconsin-portfolio/
See the release: https://www.wisbusiness.com/2022/wisconsin-technology-council-wisconsin-early-stage-investment-dollars-shatter-record-in-2021-topping-800-million/
–By Alex Moe