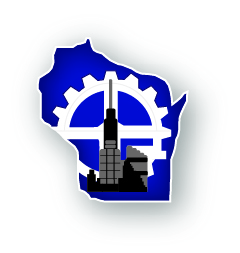 An expert with the Student Borrower Protection Center estimates the Biden administration's student loan relief plan will eliminate $4.14 billion in federal student loan debt in Wisconsin.
Ben Kaufman is the director of research and investigations at the nonprofit organization based in Washington, D.C. In an email, he said the plan will provide "at least some relief" for 660,000 borrowers in the state while "totally wiping away" the debts of 320,000 Wisconsin residents.
According to data provided by Kaufman, the number of Wisconsinites with federal student loan debt would drop from around 720,000 to about 400,000. And the total amount of their debt would be trimmed from about $23.5 billion to about $19.36 billion.
Kaufman's estimate comes after the White House last week announced the plan to cancel up to $20,000 in federal student loan debt for Pell Grant recipients and up to $10,000 in debt for non-Pell Grant recipients. Qualifying borrowers must make less than $125,000 in individual income, with a cap of $250,000 for married couples.
Along with the loan forgiveness plan, the Biden administration also extended a pause on student loan payments through the end of the year, as well as making other changes such as capping monthly payments for undergraduate loans at 5 percent of the borrower's discretionary income.
See details on the debt relief plan: https://www.whitehouse.gov/briefing-room/statements-releases/2022/08/24/fact-sheet-president-biden-announces-student-loan-relief-for-borrowers-who-need-it-most/
See more from the SBPC on the plan's impact: https://protectborrowers.org/analysis-of-president-bidens-announced-executive-order-to-cancel-student-debt/
See a recent story on this topic: https://www.wisbusiness.com/2022/student-loan-forgiveness-plan-could-impact-hundreds-of-thousands-of-borrowers-in-wisconsin/