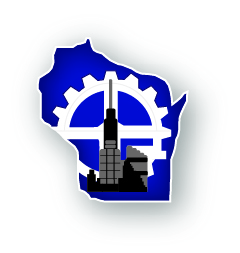 Several hundred thousand borrowers in Wisconsin could get relief from billions of dollars in debt because of the Biden administration's student loan forgiveness plan.
Nick Hillman, director of the Student Success Through Applied Research Lab in Madison, says as many as 220,000 borrowers in the state could have their federal loans completely forgiven if they meet the income threshold. In an interview yesterday, he noted about 31 percent of the approximately 715,800 Wisconsin residents with federal student loan debt have less than $10,000 in debt.
"We've known for a long time that some of the borrowers that are struggling the most are those that have the smallest debts," Hillman told WisBusiness.com.
The White House yesterday announced the Department of Education will provide up to $20,000 in debt cancellation to Pell Grant recipients with loans held by the federal agency, and up to $10,000 for non-Pell Grant recipients. This loan forgiveness will only be provided to borrowers whose individual income is less than $125,000, with a threshold of $250,000 for married couples.
For comparison, the median individual income in Wisconsin was about $33,000 in 2020, and the state's median income was about $63,000, according to the U.S. Census Bureau.
A 2020 report from the SSTAR Lab found about 23 percent of the state's 3.1 million labor force participants had federal student loan debt. These 715,800 borrowers owed a total of $23.1 billion in federal education loans, and had an average balance of $32,230, the report shows.
It also notes student loan debt in Wisconsin is "relatively low" compared to other states, ranking 45th in average debt per borrower across all states, Puerto Rico and the District of Columbia. Wisconsin also has lower aggregate and per-borrower student debt levels, as well as fewer borrowers overall, than neighboring states with the exception of Iowa, according to the report.
Hillman explained most borrowers who default on their loans and struggle with making payments aren't "the ones who have doctorates or law degrees." Rather, they're often those who enrolled for a semester, took out a loan, and dropped out without obtaining a degree.
"They don't get that return on investment in the labor market, so they basically have that debt and no degree," he said. "Those students are the ones who've struggled the most historically … the impact can be huge to just have that off of their credit reports, have that off of their family budgets."
He also highlighted federal data showing about 57 percent of undergraduates who took out loans to attend a college in Wisconsin in the 2017-18 school year received a Pell Grant.
While it's not clear exactly how many borrowers in the state will qualify, he said in an email this figure "gives at least some context that a fair share of loan holders will have also been Pell Grant recipients and therefore eligible for that $20k." 
According to the White House, of borrowers who aren't in school, about 87 percent of debt relief funding will go to those who earn less than $75,000 per year.
And the Department of Education estimates 21 percent of eligible borrowers are 25 years old or younger, 44 percent are aged 26-39, and over one-third are 40 or older. Five percent of that last group are senior citizens.
See more on the loan forgiveness plan here: https://www.whitehouse.gov/briefing-room/statements-releases/2022/08/24/fact-sheet-president-biden-announces-student-loan-relief-for-borrowers-who-need-it-most
–By Alex Moe