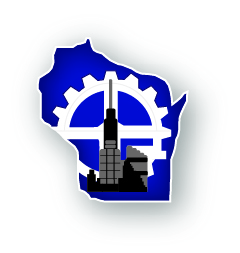 — An investment strategist for Bank of America predicts stronger economic growth in the United States and globally over the first half of this year than the second.
"I always describe it as we're kind of coming off the sugar high of COVID relief and COVID stimulus, particularly here in the U.S.," said Marcy McGregor, senior investment strategist and managing director at the North Carolina-based bank.
She spoke last week as part of the Madison International Trade Association's 2022 Economic Forecast webinar. In her remarks, she pointed to business innovation as the "hallmark of this economic cycle," as companies respond to new challenges posed by the pandemic.
"The way I think about the start of 2022 is we've actually been calling it a new dawn, and I think we are actually turning the page in the U.S. economy," she said. "We're seeing a bit of regime change … where there is plenty of demand in the U.S. economy, but what is in short supply is supply."
She described a "mismatch" in which strong demand for goods and services persist despite the ongoing pandemic, while inflation continues and the supply side struggles to keep pace. Based on credit and debit card data collected from the bank's customers, McGregor noted spending began to escalate in the summer of 2020 as consumers stuck at home purchased electronics, home furnishings and other household goods.
More recently, she noted spending has begun to pick up at restaurants, hotels and airlines. Amid the current wave of omicron cases, she noted consumers are "less content to limit their activities" for a number of reasons, including the attitude that omicron poses less of a threat to health and safety. She said credit card spending for the last several months of 2021 was increasing at a two-year growth rate of 19.5 percent, more than doubling the rate seen pre-pandemic.
"The consumer I think is going to be critical to this story and to the economy," McGregor said. "Wages are going to kind of keep seeing a boost for the U.S. consumer. Upward wage pressure is going to continue through 2022 — that's because when you factor in inflation, real wages have actually not kept up."
She highlighted "a lot more upward price movement" at restaurants and grocery stores, while airlines and clothing are "not seeing the same inflationary pressures we're seeing in other sectors."
"It's our view that the main shock of this COVID wave is probably going to roll through each region on probably a two-month timeline," she said. "So it's going to be a rolling impact to the economy, but pretty short in nature."
Meanwhile, she said supply chain problems continue to worsen with manufacturers and other businesses seeing slow delivery times. But she added "it's not worsening as quickly as it was before." Still, omicron and potential future COVID-19 waves could draw out the supply chain recovery if labor isn't available to match rising demand, she said.
Watch a video of the MITA webinar: https://www.youtube.com/watch?v=c0zjOD3JZfc
–By Alex Moe