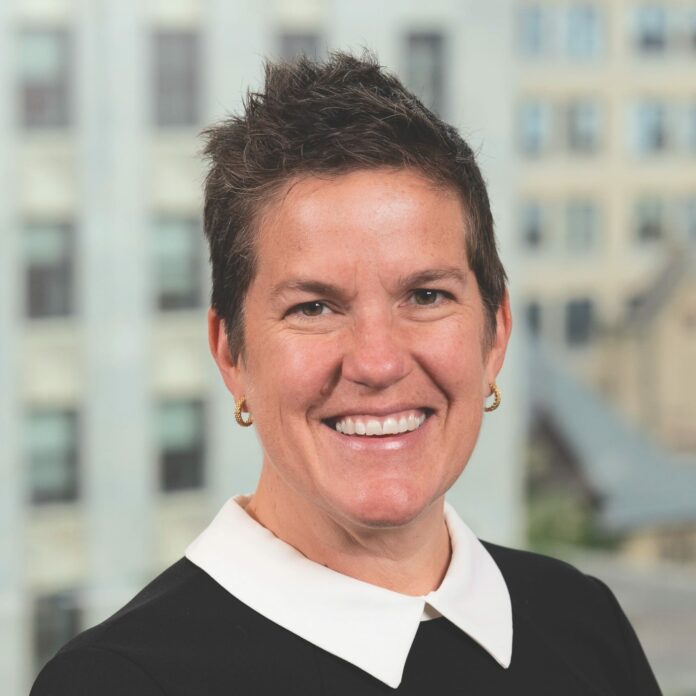 WEDC Secretary and CEO Missy Hughes says the state should do more to elevate female entrepreneurs and women-owned startups.
Speaking yesterday during a webinar for International Women's Day, Hughes said Wisconsin is "keeping pace" with national trends for investment in women-owned businesses, but "we need to do more."
She said women-founded companies in the state's Qualified New Business Venture program — which provides tax benefits to investors in Wisconsin startups — received just about 5.5 percent of all the money invested in QNBV companies between 2017 and 2020.
"That's about half the national figure for comparable investments that go to teams with all women or mixed-gender founding teams, so we can do better there," she said. "And we also see that some of those investments are not on par with what other companies are receiving. So not only are there less women receiving the investments, but those investments often are smaller."
Hughes explained the Wisconsin Economic Development Corp. is highlighting these trends in conversations with investors and venture capital firms "to make sure they understand" the opportunity presented by women-owned businesses.
She noted national studies have found startups with a female founder on the team generate 10 percent more cumulative revenue over five years. And she said investment groups with more female partners tend to add more jobs, make more successful investments at the portfolio level and overall achieve higher returns and more profitable exits.
"We need to demonstrate — and we can demonstrate — data that investing in women-owned startups is the best way to see returns to our investors," she said.
In a message to female entrepreneurs, Department of Administration Secretary Kathy Blumenfeld added: "You are our future."
"You have and continue to be the bedrock of our state's economy," she said. "You are amazing role models for young women to follow, to see and to aspire to greatness. Know that you are valued and appreciated by Governor Evers and all of us here today. Because when women succeed, we all succeed."
Other speakers on the webinar highlighted progress being made toward equal pay for men and women in the state, though disparities vary by industry.
Heather Thompson, deputy director of the Department of Workforce Development's Bureau of Workforce Information and Technical Support, said the state's labor force participation rate for female workers has "consistently outpaced" the national rate for the past 15 years.
Drawing on data from the U.S. Bureau of Labor Statistics, Thompson noted full-time wage and salary female workers in Wisconsin earned median weekly earnings of $885 in 2020. That's about 86.5 percent of the $1,023 weekly earnings figure for their male counterparts.
That ratio has increased from 82.4 percent in 2019, showing "a significant increase" over the year, she said.
DWD Secretary-designee Amy Pechacek said the importance of women participating in the labor force has been "readily apparent" during the COVID-19 pandemic.
"Many women have found their careers disrupted," she said yesterday. "Some have been working reduced hours while others have left the workforce altogether. And these changes, coupled with the exodus of many baby boomers from the workforce, have exacerbated the challenges employers face in recruiting and retaining skilled workers."
–By Alex Moe