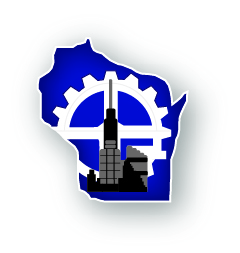 A new report estimates about 19 percent of Wisconsinites who planned to attend college this year canceled those plans due to COVID-19.
The report was produced by QuoteWizard, a subsidiary of North Carolina-based LendingTree, based on data from the U.S. Census Bureau. In an interview, Senior Research Analyst Nick VinZant said the findings "paint a picture that COVID is still having a big impact on higher education plans" both in Wisconsin and nationwide.
Along with the 19 percent who canceled prior college plans due to the lingering effects of the pandemic, the report also found 28 percent of those planning to attend college opted to take classes online or through a different format. And 16 percent said they're taking fewer classes due to COVID-19, according to the report.
At the national level, those percentages are even higher. The report shows 29 percent of U.S. students planning to attend college this year canceled those plans, while 36 percent are going with a different format such as online classes, and 22 percent are taking fewer classes.
"I think what these numbers really show is that coronavirus is still having a huge impact on people's decisions, specifically younger people," VinZant said. "When looking at it, we didn't expect the numbers would be anywhere near that high."
He explained the data for the report came from the U.S. Census Bureau's Household Pulse Survey, conducted in July and early August. He said 762,821 people in Wisconsin were included in the survey, about 250,000 of which provided responses the company used in its report.
See the report: https://quotewizard.com/news/insurance-for-college-students