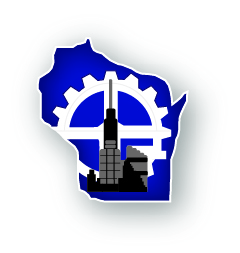 The share of Wisconsin renters and homeowners who are "cost-burdened" by housing is lower than the national rate, a UW-Madison report shows.
The report is from the university's Division of Extension. It notes cost-burdened households are defined as those spending more than 30 percent of their income on housing by the U.S. Department of Housing and Urban Development.
Among owner-occupied housing units in the state, 22.2 percent were cost-burdened over 2016-2020, the report shows. That's compared to the national average of 27.4 percent.
Report authors note some counties in the state had more than 30 percent of owner-occupied housing above the cost-burdened level. That includes Menominee, Iron, Adams, Forest, Sawyer and Vilas counties. Several of these counties "have high shares of seasonal and recreational housing that influence prices for owner-occupied housing," they wrote.
Meanwhile, 43.2 percent of rental households in Wisconsin were cost-burdened, versus 49.1 percent at the national level.
The report found greater levels of cost-burdened owner-occupied units in coastal states, the Rocky Mountain region and Appalachian counties. It also shows the geographic distribution of cost-burdened renters "somewhat reflects" that of owners.
"While many counties have high shares of cost burdened owner and renter occupied housing units, the correlation between these two measures is somewhat weak (0.27)," report authors wrote.
The analysis includes some caveats. Using HUD's cost burden definition of 30 percent doesn't reflect differences in income, as a more affluent household meeting that threshold "is more likely to have the financial resources to purchase other basic goods and services," report authors noted.
"These differences are especially noteworthy given the current high inflation rates that disproportionately impact lower income households," they wrote.
And they note that income distribution in a given area "may also mask differences" among cost-burdened households. At the national level, 59 percent of owner-occupied units with a mortgage and income under $75,000 are cost-burdened. That's compared to just 9.6 percent of households making $75,000 or more.
See the full report: https://economicdevelopment.extension.wisc.edu/2022/05/26/housing-affordability-a-challenge-for-wisconsin-homeowners-and-renters/