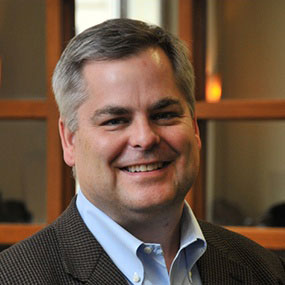 After tripling its revenue last year, a Milwaukee firm called PACE Equity aims to continue growing by gaining a foothold in areas where the PACE financing tool is newly available. 
That's according to Beau Engman, the firm's founder and president. In a recent interview, he discussed how his company provides capital to developers looking to build energy-efficient commercial buildings.
"We're experts in leveraging this legislative program and helping customers optimize their design to maximize funding and their return on investment," he said.
PACE, or Property Assessed Clean Energy, provides financing for energy efficiency and renewable energy projects linked to commercial or residential properties. A U.S. Department of Energy website shows the program allows property owners to finance the up-front cost of projects and pay the associated costs over time through a voluntary assessment.
"The whole PACE industry did about $1.3 billion last year, which is about twice what it was the year before that," Engman said. "So the industry itself is growing pretty well."
He explained the PACE program exists in about 30 states — including Wisconsin — and a number of cities are now authorizing its use.
"So you have new markets coming online like New York, like Las Vegas, like Philadelphia just came online, Chicago just came online," he said. "What our goal is at PACE Equity is to have a local presence in all these markets, so that helps fuel our growth. We're working directly with the local community."
The firm has about 15 employees at its Milwaukee corporate office, while another 20 workers are based in cities around the country to facilitate those efforts, he said.
As part of its growth strategy, PACE Equity recently launched a new financing option called CIRRUS Low Carbon, which aims to provide lower-cost capital for buildings with a smaller carbon footprint. He said the company partnered with the national New Buildings Institute to develop a specification providing a framework for low-carbon buildings.
By meeting that specification, clients can obtain funding "at a much lower cost" through this new option, he said.
"We think that's going to fuel our growth dramatically, as there's no other product like it in the market today," he said.
–By Alex Moe