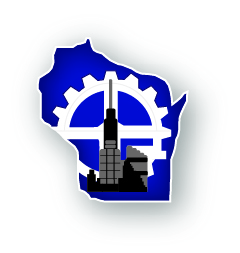 A group representing small businesses in the state is calling for full passage of a bill limiting the governor's emergency powers after polling found broad support among its members.
AB 912, which the GOP Assembly passed last week along party lines, would prohibit the governor from declaring businesses as "essential" or "nonessential" in emergencies, as was done early in the pandemic. Any order affecting businesses would have to apply to all equally under the bill.
Bill Smith, state director of the National Federation of Independent Business in Wisconsin, says Gov. Tony Evers' order requiring certain businesses to close "had a devastating impact on small business owners and their employees" throughout the state.
Recent polling of NFIB's small business members in Wisconsin found 97 percent of respondents support eliminating essential and nonessential designations, according to a release. The group has over 10,000 members.
"Many small businesses were unable to sell their goods and services and struggled to generate revenue to pay their employees, while big box stores that sold the same products, were allowed to remain open," Smith said in a statement.
He applauded the Assembly for passing the bill and urged the state Senate to do the same.
The bill is supported by NFIB, Independent Insurance Agents of Wisconsin, IRG Action Fund, Midwest-SouthEastern Equipment Dealers Association, Wisconsin Property Taxpayers and the Wisconsin Restaurant Association. The state's lobbying site shows no groups registered in opposition.
See more bill details: https://docs.legis.wisconsin.gov/2021/proposals/ab912
See the full statement from Smith: https://www.wisbusiness.com/2022/nfib-small-businesses-overwhemingly-want-government-to-stop-picking-winners-and-losers/
–By Alex Moe