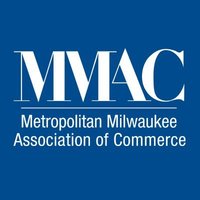 Milwaukee's labor market recovery is lagging the national average, according to an MMAC executive.
Susan Koehn, vice president of talent and industry partnerships for the Metropolitan Milwaukee Association of Commerce, yesterday said the region has yet to see employment or workforce participation levels return to pre-pandemic levels.
Her presentation included a graph showing the Milwaukee area has recovered about 79,400 jobs from the pandemic dip, representing nearly 70 percent of jobs lost. That leaves about 34,400 jobs remaining before the area's workforce has fully recovered, the graph showed.
"We're still seeing high quit rates, which earned the last few months the name 'the great resignation,'" she said. "Overall, quit rates tend to be balanced out by strong hiring rates, and we're starting to see evidence that workers who've been on the sidelines in higher proportions throughout the pandemic — like working mothers, early retirees — are starting to come back to the workforce."
Of the most in-demand jobs posted in the Milwaukee region, she noted registered nurses top the list with nearly 7,500 unique postings in the last six months. The "posting intensity" is 2-to-1, meaning each job opening is typically posted in at least two difference places, she said.
This ratio was "much higher" last year, suggesting the region's "nursing shortage could be on the road to improvement," Koehn said.
She pointed to numerous job openings for positions such as sales, retail, hospitality and management, reflecting increased consumer demand in the service sector. Koehn also noted seven of the top 10 jobs posted are "difficult if not impossible" to perform remotely.
That's an issue, she said, because "flexibility is the new non-negotiable" for many workers.
"In fact, one in three employees say they would forego a pay raise to have more control over their work location and hours," she said.
She also said regional talent development initiatives should focus on jobs projected to be in higher demand in the coming years, pointing to careers in patient-focused health care, business and finance, as well as technology.
–By Alex Moe